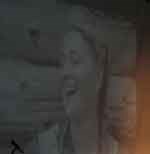 Homestead National Monument of America premiered its new interpretive film Land of Dreams: Homesteading America on Saturday, April 5 in Beatrice, Nebraska.
The premier event was held at the Havelone Center for the Performing Arts in Beatrice and was attended by approximately 400 people, including many of those interviewed for the film. The evening's program included musician Atz Kilcher, the son of Alaskan homesteaders and father of popular singer Jewel. Janice Meza a renowned concert pianist from Boston performed an original piece written specifically for the premier. Representatives of the National Park Service, the Friends of Homestead, and the partners who provided critical financial assistance for the film all addressed the audience as well. A reception was held prior to the premier and all who arrived walked a red carpet into the Havelone Center as Hollywood-style spotlights filled the sky.
On Friday, April 4 approximately 1,000 Beatrice middle school and high school students enjoyed the film in a pre-premier event that featured performances by Atz Kilcher and Matt Jones a Native America story teller.
The film produced and directed by Chuck Dunkerly of the National Park Service's Center for Media Services in Harpers Ferry, West Virginia chronicles the great changes brought about by the passage and implementation of the Homestead Act. The Homestead Act transferred from the public domain to private ownership over 270 million acres of land in 30 states between 1863 and 1986.
The following partner provided generous financial assistance to Homestead National Monument and allowed Land of Dreams: Homesteading America to become a truly top-notch state-of-the-art production:
Nebraska Public Power District
First National Bank Beatrice,
Pinnacle Bank.
Partners for the premier event included:
Eastern National
Hevelone Foundation
The Nebraska Arts Council.
The National Park Service and Homestead National Monument of America gratefully acknowledge and salute these outstanding partners.