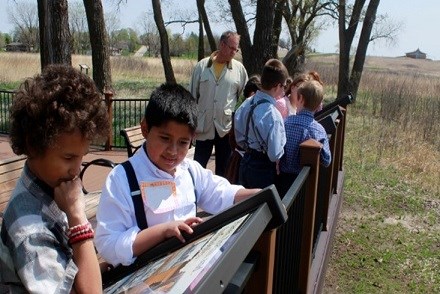 Pre- Activities before your visit:
Millions of Americans including immigrants, freed slaves and women would make the dream of westward expansion a reality for this country. For over a century these settlers would test their grit and endurance in the untamed wilderness and remote frontiers of modern states like Alaska, Kansas, Montana and Nebraska. The stories of those who've Homesteaded in America are truly unlike anything else.
Before visiting Homestead take a closer look at these stories. Please view the seven short videos with your classroom or group!
Visit this
link
to view the Homesteading America series on our YouTube channel!
Post-Activities to complete after your visit:
*Coming Soon!*