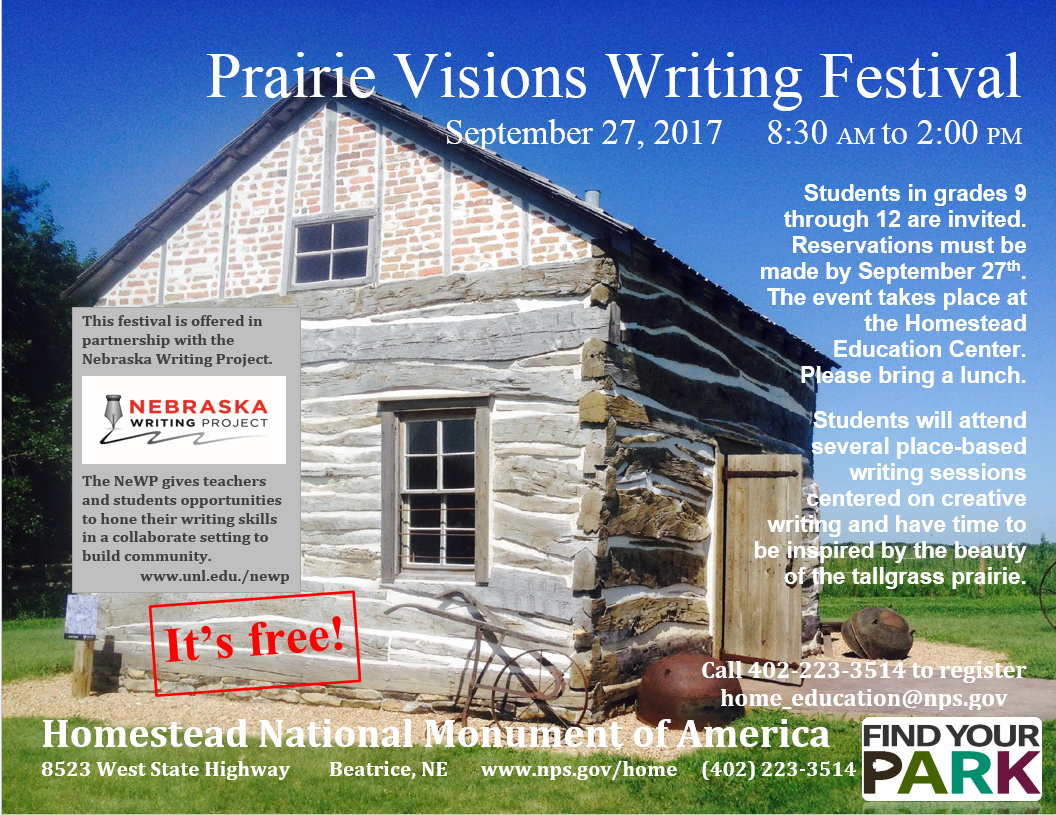 Are you OR do you know a high school student looking to hone their writing skills?
Register today for the Prairie Visions Writing Festival that will be offered in partnership with the Nebraska Writing Project on September 27, 2017 from 8:30 AM to 2:00 PM at Homestead National Monument of America. Students will attend several place-based writing sessions centered on creative writing and gathering inspiration from the beauty that surrounds.

Students in grades 9 through 12 are invited. Reservations must be made by September 27th. The event takes place at the Homestead Education Center. Please bring a lunch.

Call (402) 223-3514 or email home_education@nps.gov to register today!