Distance Learning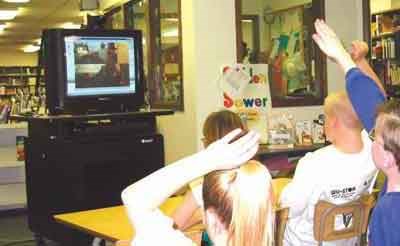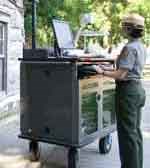 Explore Distance Learning
You can get here from anywhere. Thanks to a partnership with Nebraska Educational Service Unit No. 5, students throughout the country can connect to Homestead National Monument of America to participate in a science or social studies learning experience.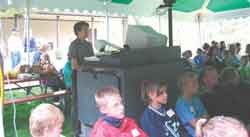 Classrooms anywhere in the U.S. can participate in programs with students here in Beatrice through television monitors plugged into the distance learning program.
Eight units in the National Park System: Homestead National Monument of America [Nebraska], Cabrillo National Monument [San Diego, California], Little Rock Central High National Historic Site [Arkansas], George Washington Carver National Monument [Missouri], Badlands National Park [South Dakota], Minute Man Missile National Historic Site [South Dakota], Mount Rushmore National Monument [South Dakota], and Nicodemus National Historic Site [Kansas] and the Henry Doorly Zoo are partners with over 40 Nebraska School Districts in the Southeast Nebraska Distance Learning Contract. Go here to learn how your school can participate in distance Learning opportunities with Homestead National Monument of America.
Last updated: April 10, 2015