Park Newsletter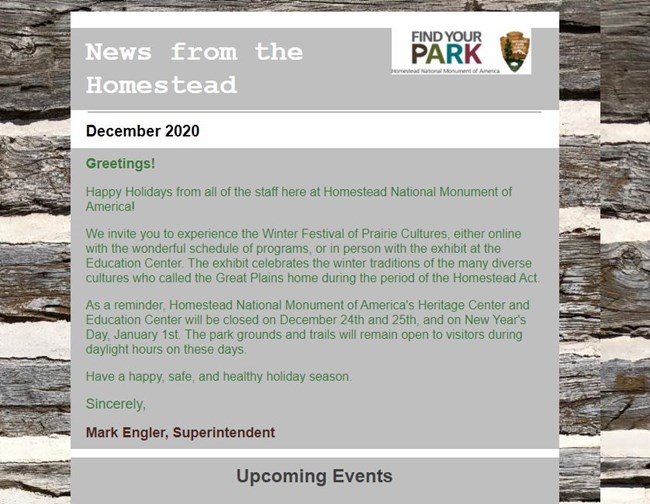 News from the Homestead
We invite you to explore the monthly park electronic newsletter for Homestead National Historical Park designed to recognize the events, ongoing research, and accomplishments of the park.

Through exhibits, special events, and interpretive programs, Homestead National Historical Park addresses the scope and the legacy of the Homestead Act of 1862 across the nation from 1863 until today.

Check out the links below to view the past newsletters and sign up to join the mailing list.
Last updated: May 26, 2021