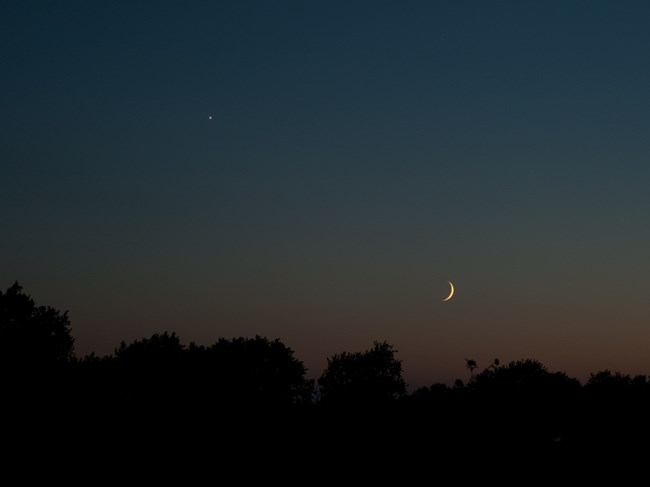 Ensuring that predators can stalk prey in the cloak of darkness…not impeding the visitor's opportunity to experience the awe of the Milky Way…enhancing the nighttime security of visitors and buildings…and reducing night blindness caused by glare.
What do all these goals have in common? They are part of the National Park Service's commitment to preserving a park's natural lightscape. The National Park Service is committed to preserving, where possible, the natural lightscape of all park services sites.
How is the National Park Service trying to preserve natural lightscapes? The National Park Service created the Natural Sounds and Night Skies Division (https://www.nature.nps.gov/night/index.cfm) as a resource to help parks manage their natural lightscapes. Homestead National Monument of America is working with the Night Skies Division to collect baseline data that can then be used to help the monument make smart lighting decisions in the future.
For more information on the night skies at Homestead National Monument of America click here.