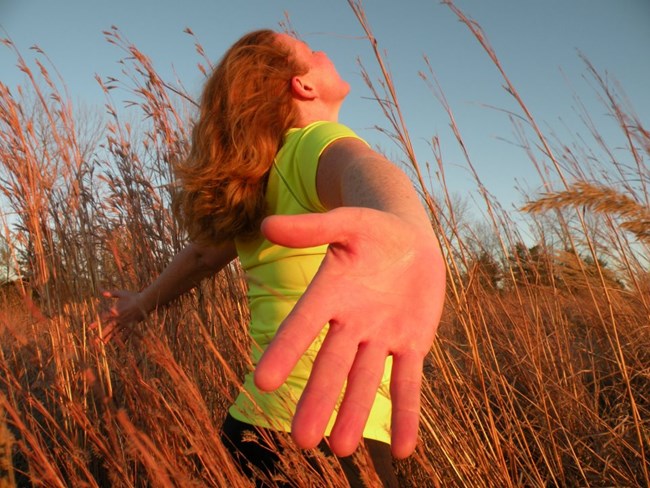 Wednesday, September 25, 2013
9 a.m. to 2 p.m.
Join former Artist in Residence Trena Reed for this year's Prairie Visions
Poetry Writing festival. This poetry writing workshop is designed to help students
improve their poetry writing skills. Trena will give a class in the morning focusing on
how to write poetry as well as ways to find inspiration.
Students will then take Subway box lunches out onto to the prairie to find inspiration
and write their own poetry. The students will then gather to read their poetry to each other. Depending on the number of students reading, the event will end before or around 2 p.m.
Dress Code
Students should dress accordingly, as the workshop will be held outside.
Lunch
There is no opportunity for students to go and get lunch, so Subway box lunches are offered for $5.50 each. The lunch includes a 6 inch sandwich, chips, cookie and drink.
Pre-registration is required.
Please fill out the registration form here.

Please contact Park Ranger Tina Miller, Education Coordinator, with questions at (402) 223-1713 or via email.