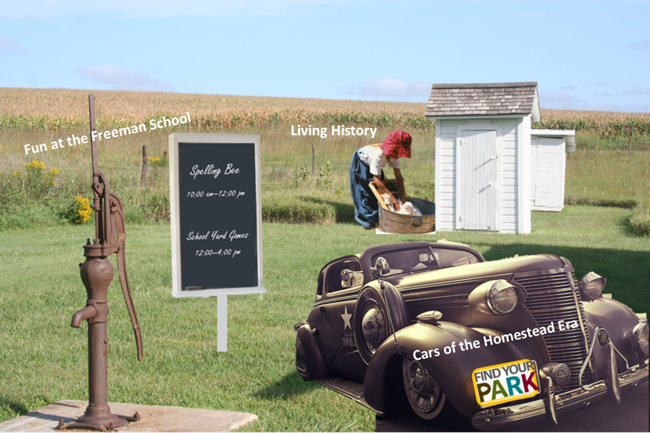 Vintage cars, living history activities, and a spelling bee make for a fun-filled Labor Day weekend at Homestead National Monument of America! Don't forget, all of these fun events are FREE!
Saturday, September 3, 2016 from 10 am –4 pm
See living history and try your hand at homesteading skills at the Education Center.
Sunday, September 4
Cars of the Homestead Era Car Show at the Heritage Center from 10 am –4 pm. Cars made while homesteading was in effect will be on display. Bring yours! The Homestead Act of 1862 lasted until 1976 in the lower 48 states and 1986 in Alaska.
Monday, September 5
Old-Fashioned Spelling Bee takes place at the Freeman School from 10 am- noon. Winners will receive trophies and all youth entries will also receive a certificate. The event is sponsored by Homestead National Monument of America and the Beatrice Daily Sun. All spelling words were in use before 1936. From noon –4 pm try some school yard games and practice "the 3 R's", reading, writing, and arithmetic.