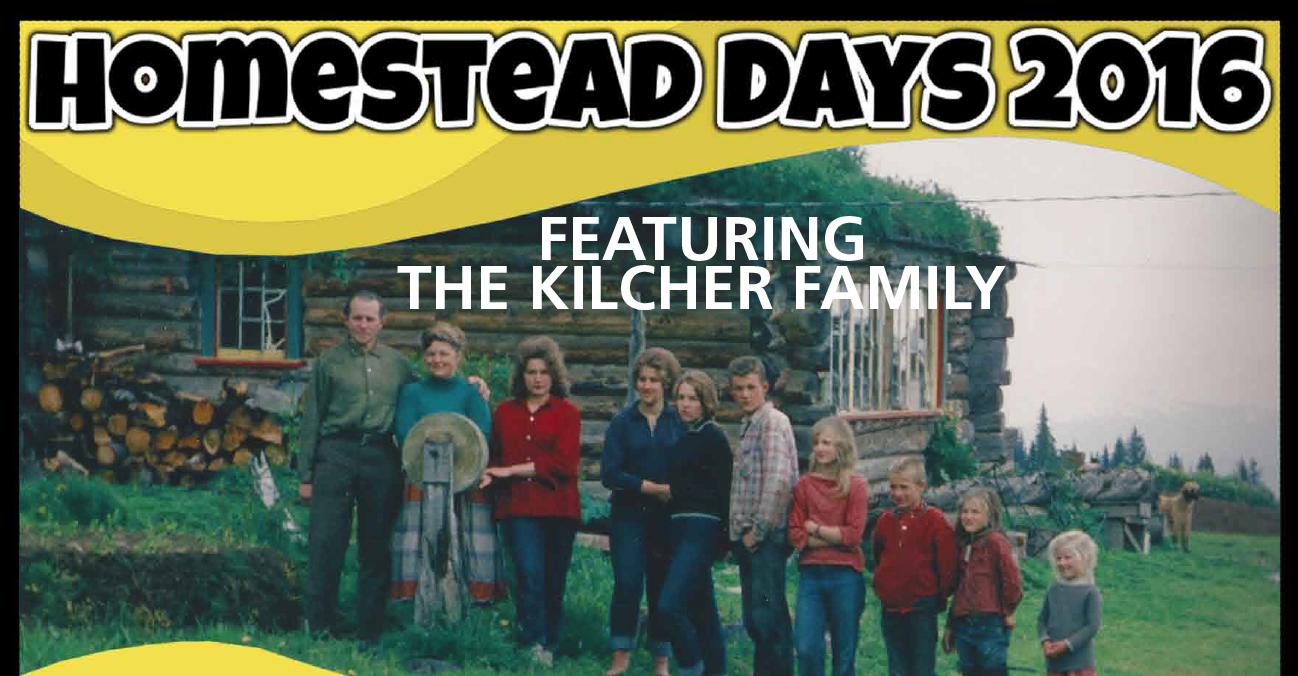 2016 Homestead Days Event Information
Friday June 17 –Sunday June 19, 2016
Join us for Homestead Days 2016! Featuring traditional arts and crafts demonstrations, stage and musical performances, antique farm equipment displays and demonstrations, and a Children's Festival. 2016 is also the Centennial of the National Park Service. Come celebrate a national Picnic in the Park on Saturday, June 18, from 1-3 p.m.
At Homestead Days activities take place throughout Homestead National Monument of America. Traditional arts and crafts demonstrations, stage and musical performances, antique farm equipment display and demonstrations, and a Children's Festival will fill your weekend with fun learning.
Arts and crafts demonstrations –daily from 10 am–5 pm at the Education Center:
Come see demonstrations of the skills homesteaders used as part of daily life. These skills today are considered art, but to homesteaders they were a necessity. Learn from the volunteers and try out the different skills being demonstrated. Some of these include woodcarving, playing and making musical instruments, knitting, quilting, and lacemaking, making wooden wagon wheels, cooking in a Dutch oven, rope making, blacksmithing, and making apple butter. Two classes will be available throughout Saturday and Sunday in woodcarving and English Paper Piecing. Come learn to do one or both of these crafts and leave with your own creation. Pat Kuhns, an internationally acclaimed quilter, will be on hand displaying her miniature quilts. All of this is free of charge.
Antique farm equipment displays and demonstrations –daily from 10 am–5 pm on the tallgrass prairie and at the Heritage Center:
On the historic tallgrass prairie, just across the bridge from the Homestead Education Center, antique farm equipment will be displayed and demonstrated throughout the weekend. Displays of farm implements, from hand held tools to today's modern equipment, will be found on the prairie as well as the Heritage Center grounds. Visitors are welcome to examine each piece to get a sense of how farm implements evolved.
Children's Festival - Saturday and Sunday from 1-4 pm at Heritage Center:
Join us for the 4th annual Children's Festival at the Heritage Center. In addition to games, prizes, and other fun hands-on activities, there will be performances by the Mighty Magic Pants Band at 1 &3 p.m. both days.
Special Events/Presentations:
2-3 pm Friday, June 17 –"Kansas –The Center of it All"
Videographer Audrey Kalivoda will show and discuss her video Kansas –The Center of it All.
1-3 pm Saturday, June 18 –National Picnic in a Park event.
For the National Park Service Centennial, parks across the country are celebrating International Picnic Day by encouraging the American public to get outdoors with family and friends and enjoy a picnic in the nearest national park.Bring your picnic food or purchase from the on-site vendor.
12:00 Saturday, June 18 Homestead Harmonizers–noon Sunday only, Education Center: The Homestead Harmonizers are a men's barbershop chorus whose members range in age from 14 to 80 plus years old. The melodic tones and precision in their music has led them to many state and national honors, including singing the National Anthem at a Chicago Cubs baseball game!
1:00 Saturday &Sunday, June 18 &19 Kilcher Alaska Homesteaders
We welcome the Kilcher Family of Alaska homesteaders who will discuss life on an Alaska homestead and take questions from the public on June 18-19, 2016 at 1 p.m. both days at the Education Center.Part of this family is featured on the Discovery show "Alaska:The Last Frontier". Come hear stories from them and other members of the family.The Kilcher parents moved to Alaska in search of the perfect place to raise a family and create a wonderful community.Yule Kilcher documented their homesteading experience with color film footage.Yule also was one of the writers of the Alaska Constitution.This is a family with a lot of history and full of stories and fun.
3:00 Saturday &Sunday, June 18 & 19 Danish Fiddlers
Dwight Lamb is a musician from Iowa.His parents came from Denmark and taught Dwight many Danish tunes on the fiddle and accordion.He has been to Denmark on a couple of occasions to share traditional tunes that he maintained but has faded from the Danish repertory.Dwight will be joined by Christian and Meta who are dancers from Denmark.
4:00-6:00 Saturday & 4:00-5:00 Sunday, June 18 &19 River Boys Polka Band
This band features Volga Deutsch and Dutch Hop music.The music comes from the Volga River in Russian and name of the band references that and the fact that they come from the North Platte River in western Nebraska and eastern Colorado.They will entertain with their music and they will teach people the Dutch Hop.On Saturday night, plan to stay a little longer to enjoy the dance.
12:00 Sunday, June 19 Die Singen Wanderers
This group comes from the German-American Society in Omaha.This men's choir sings in both German and English. Part of the group members are from Germany and part of them are Americans.They have performed all over the world.Their music is lively and they get the audience involved in the fun.
---