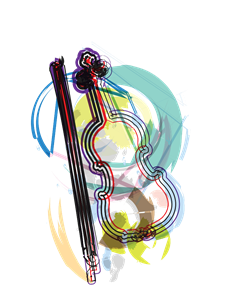 Musicians will be competing for a record $3,350 at this year's Tallgrass Prairie Fiddle Festival! Music fans will be able to listen to and watch musicians; fiddlers and acoustic bands, as they compete at this year's music festival, held at Homestead National Monument of America near Beatrice, Nebraska, Saturday, May 28, 2016. The money will be spread over four categories; The Legends Division for the previous winners, Senior and Junior Divisions and the Acoustic Band Category.
Contestants, fans and family are all invited to spend the day at Homestead National Monument of America for this free event. While at this National Monument you can explore interactive museum areas, hike trails, spend time in historic buildings or do many other fun activities; all free. Food will be sold during this music festival.
Providing financial support for this music festival is the Coffin Family Foundation, Nebraska Arts Council, and Nebraska Cultural Endowment.