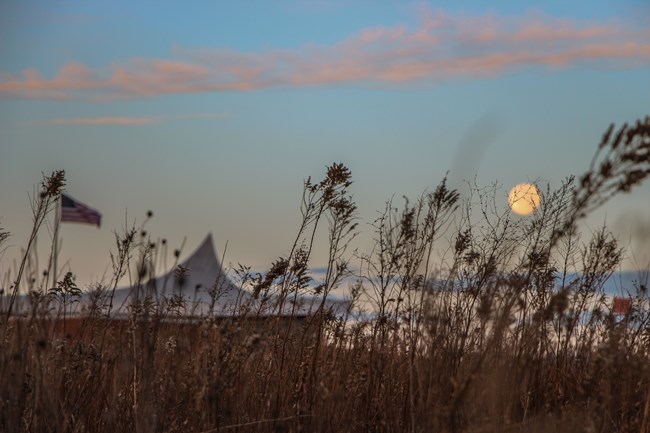 Rise and Shine! Early Morning Lunar Eclipse Viewing
at Homestead National Monument of America
View the Super Moon on the evening of January 30, 2018 and return early the next morning (January 31, 2018) to view the Lunar eclipse!
Homestead National Monument has planned viewing events and adjusted building hours at the Heritage Center to allow for viewing of these astronomical events. On Tuesday, January 30, the Homestead Heritage Center will remain open until 7:00 PM. On Wednesday, January 31, the Homestead Heritage Center will open early at 5:00 AM. A viewing area will be established on the back patio of the Heritage Center. Please dress for the weather and bring extra layers or a blanket.
"First Blue Moon Total Lunar Eclipse in 150 Years Coming This Month"
(space.com)
The moon will enter the penumbral shadow of the earth at 5:48 a.m. on January 31, 2018 and totality will begin at 6:52 a.m. The best time to view the shadow on the moon will be around during this time. The moon may set during the time it's in totality.