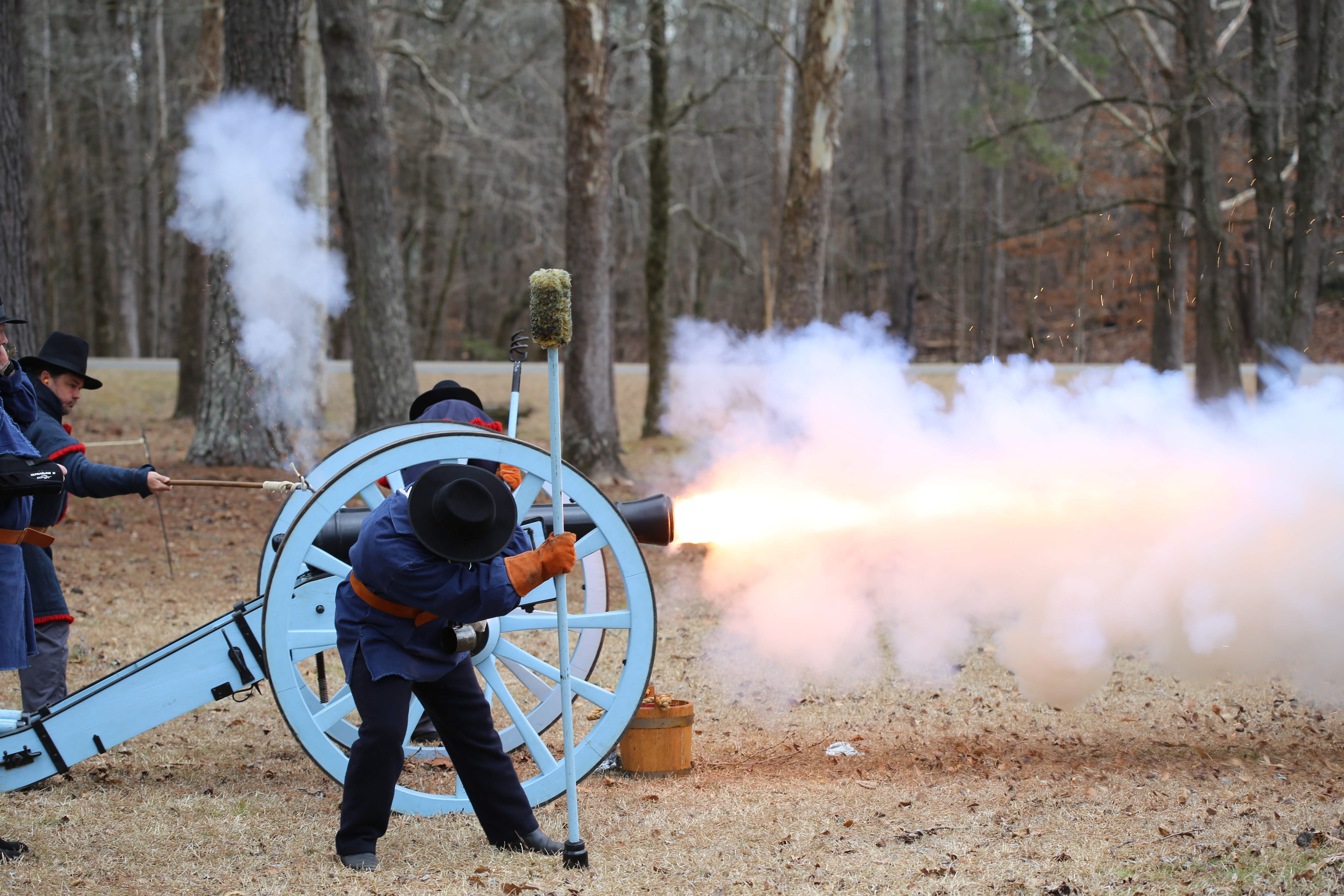 News Release Date:
May 14, 2018
Contact: Stacy Speas, 256.234.7111
On Saturday, June 2, 2018, from 10:00 a.m. – 2:00 p.m. join park rangers and volunteers at Horseshoe Bend National Military Park for 19th  century musket and cannon drills!
Living history volunteers and park rangers will conduct smoothbore cannon and musket firing drills for the public using reproduction War of 1812-era black powder weapons. Volunteers and rangers will be dressed in period-accurate reproduction clothing worn by the Tennessee Militia during the War of 1812 and the Creek War of 1813-1814. Visitors will learn about frontier soldier camp life, clothing, and weapons of the late 18th  and early 19th centuries.
Live fire demonstrations using smoothbore cannon and flintlock muskets will take place periodically between 10:00 a.m. and 1:30 pm.
All activities will take place behind the Horseshoe Bend Visitor Center.
Following cannon and musket drills join a park ranger for our regular weekend talk at 2:00 p.m. "Causes and Consequences: The Battle of Horseshoe Bend," which begins at the Visitor Center and may be followed by an optional walk to the battlefield, depending on the weather.
As always, programs are family-friendly and FREE to the public.
Horseshoe Bend National Military Park is located 12 miles north of Dadeville on Alabama Highway 49.
-NPS-