News Release
Anniversary of the Battle of Horseshoe Bend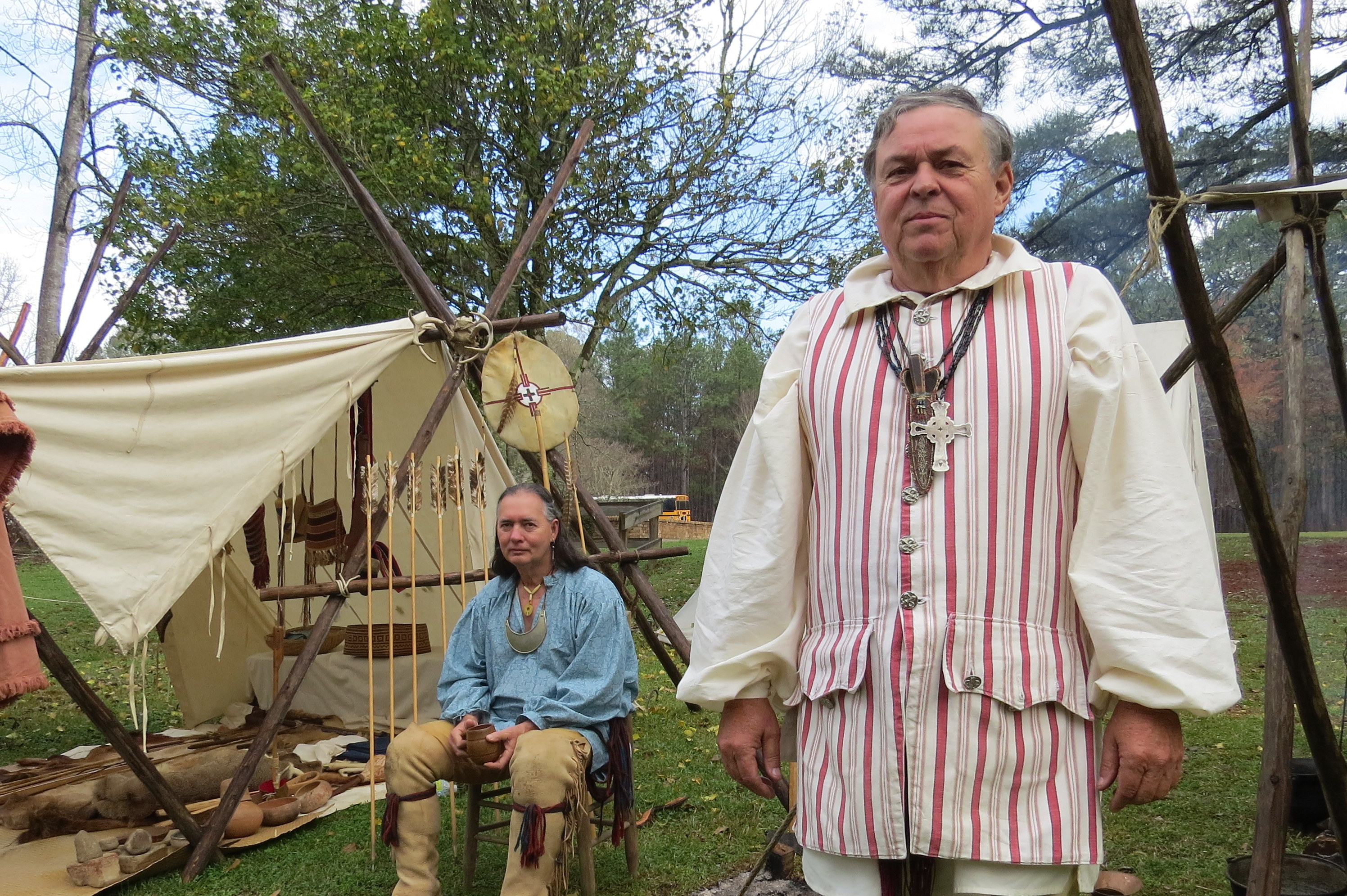 News Release Date:
February 20, 2018
Contact: Stacy Speas, 256.234.7111
Horseshoe Bend National Military Park will host the 204th Anniversary of the Battle of the Horseshoe on Saturday, March 24, 2018.   This annual event recreates traditional Creek Indian life, frontier life in the year 1814 and emphasizes the importance of the battle in United States history through a variety of special demonstrations and interpretive programs. Saturday's activities will provide park visitors with a better understanding Southeastern American Indian life in this area 200 years ago as well as provide insight into the lives of the combatants and the reasons why the battle occurred.
Experience the life of the Creek and Cherokee Indians by visiting traditional hunting camps and watch demonstrations of cultural skills such as hide tanning, cooking and finger weaving. Children will have the opportunity to participate in an authentic Creek stickball game throughout the day.
Experience the life of Andrew Jackson's frontier army. Watch Tennessee militia fire smoothbore cannon and flintlock muskets. Learn how soldiers cooked their meals and lived while on campaign through a variety of encampments and displays in the museum. A camp depicting American women's lives on the frontier will provide wool dying demonstrations and teach visitors how to spin the wool.
All demonstrations will be presented multiple times throughout the day and promise to be entertaining as well as educational. A refreshment stand will be available courtesy of the New Site Volunteer Fire Department.
 
This Program is FREE to the public.
For more information call Horseshoe Bend National Military Park at 256-234-7111 or visit the park website at www.nps.gov/hobe. Horseshoe Bend NMP is located 12 miles north of Dadeville on Alabama Highway 49.
-NPS-
Last updated: February 20, 2018