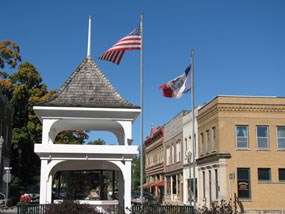 Area Information
To learn more about visiting West Branch, contact Main Street West Branch, a community organization that promotes West Branch's businesses, culture, history, architecture, and commitment to progress.
The Eastern Iowa Tourism Association (EITA) has information on area attractions and events and offers planning services for tour operators.
The Iowa Cultural Corridor Alliance (ICCA) has over 100 members representing arts and cultural organizations in east central Iowa (the Cedar Rapids and Iowa City areas). The ICCA has information on local events, activities and attractions.
The Iowa City/Coralville Convention & Visitors Bureau (ICCCVB) is an excellent resource for visiting nearby Iowa City and Coralville.