Field Trips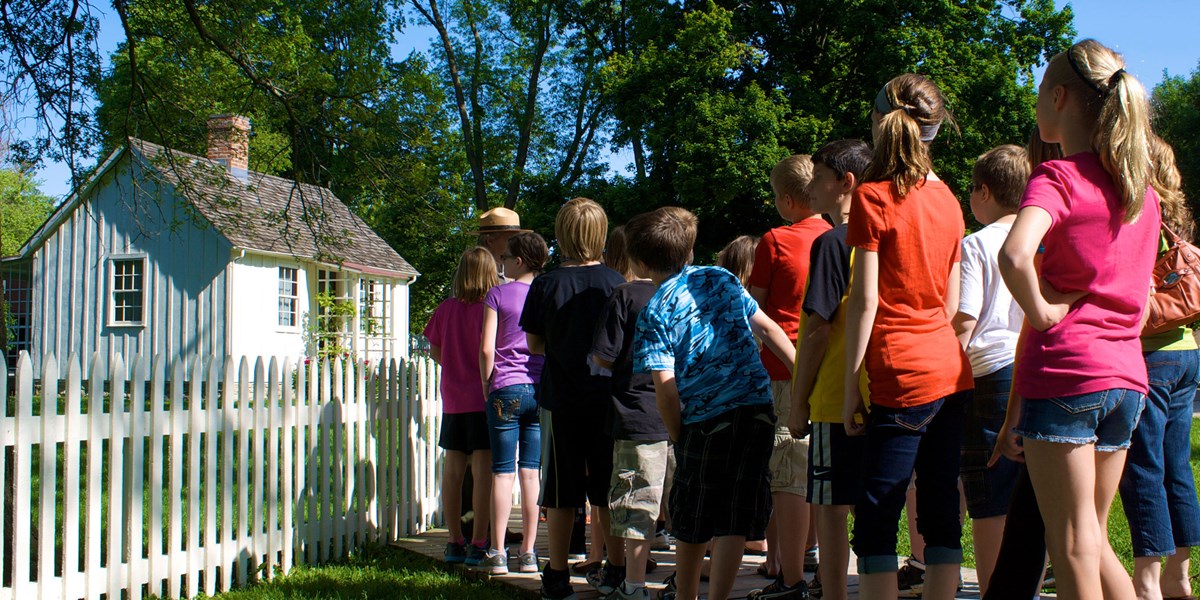 Field trips offer teachers and students a chance to experience up-close historic buildings, artifacts, and landscapes. There is no charge to visit Herbert Hoover National Historic Site or to reserve a guided tour.
Plan Your Visit. Find directions, operating hours, and other things to know before you come.

Reserve. Interested in a ranger guided tour for your class? Select from the field trips listed below. Rangers can adjust tours for different ages and interests.

Apply For A Travel Grant. The Hoover Presidential Foundation offers grants to help with travel costs for field trips to Herbert Hoover National Historic Site. Learn more and apply for a grant »

Prepare. Our curriculum materials help you prepare for a field trip. The park's 12-minute film Adventure & Great Undertakings provides a good introduction to Herbert Hoover's childhood in West Branch.

Dress For The Weather. Park rangers move activities indoors only during severe weather like thunderstorms, tornadoes, and floods.

Share The Park. Other schools and visitors may visit at the same time. Prepare for crowding at the small historic buildings in May and on Thursdays and Fridays during the spring and fall.

Keep The Park Clean. School groups may eat lunch at the park's picnic shelters. The picnic shelters have trash containers to help you keep the park clean.
Last updated: June 25, 2019