Day Hike - Devastation Trail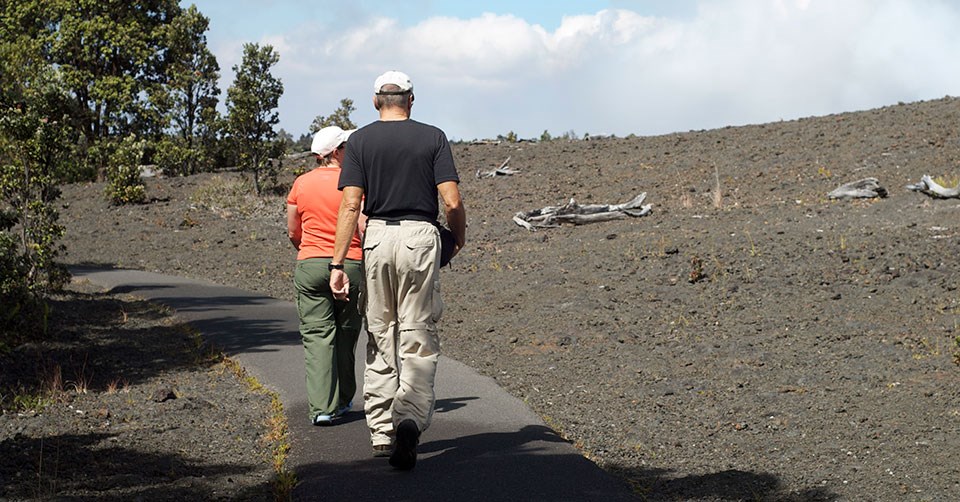 Stroll on a paved path through a starkly beautiful recovering landscape that was buried by falling cinder from the spectacular lava fountains of the 1959 Kīlauea Iki eruption. Witness life returning to this once devastated area.
Difficulty: Easy - wheelchair and stroller accessible. There are sections of this paved trail that have grades greater than eight percent (8%).
Distance and hiking time: 1 mile (1.6km) round trip, approximately 1.0 hour.
Trail begins: Either at the Pu'upua'i parking lot or the Devastation Trail parking lot, both off of Crater Rim Drive.
Stay on the paved trail. Do not climb the Pu'upua'i cinder cone.
Bring: Water, hat, sunscreen and rain gear. Be prepared for hot, dry, wet, windy weather conditions.
Threatened nēnē (Hawaiian geese) frequent this area. Please use caution when parking. Don't feed the nēnē.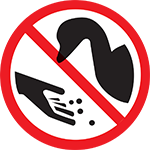 Nēnē Protection
Nēnē (the Hawaiian goose) is a threatened species that needs your protection. Watch for nene on roads. Cars are the leading cause of adult nēnē deaths in the park. DO NOT FEED the nēnē. Nēnē that are fed by visitors learn to beg for food and approach moving cars.
Read more about one of the most striking eruptive events of the 20th century
Last updated: May 5, 2021