Day Hike - Devastation Trail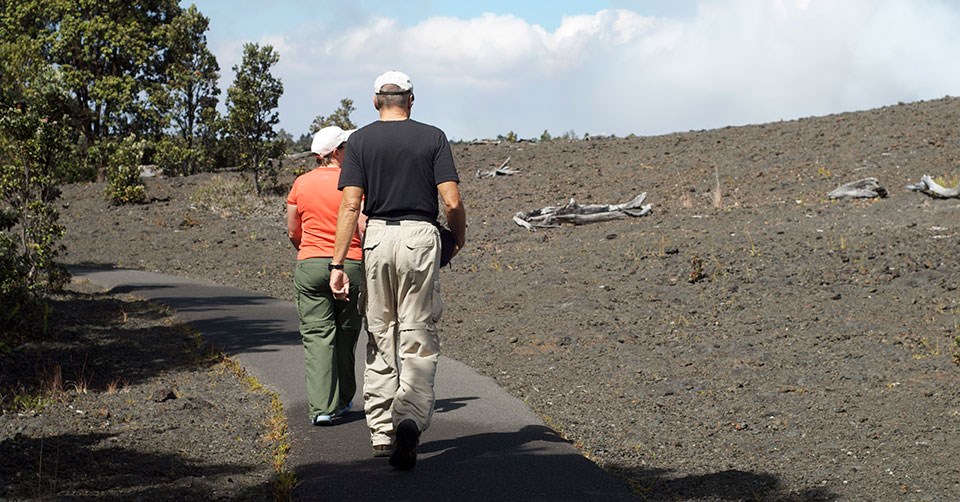 Devastation Trail
Stroll on a paved path through a starkly beautiful recovering landscape that was buried by falling cinder from the spectacular lava fountains of the 1959 Kīlauea Iki eruption.
Witness life returning to this once devastated area.
Of interest: Native plants and birds, cinder and cinder cones, Pele's hair and tears, lava molds.
Difficulty: Easy - WHEELCHAIR & STROLLER ACCESSIBLE. There are sections of this paved trail that have grades greater than eight percent (8%).
Distance and hiking time: 1 mile (1.6km) round trip, approximately 1.0 hour.
Distance from Kīlauea Visitor Center: 4 miles.
Trail begins: Either at the Pu'u Pua'i parking lot or the Devastation Trail parking lot, both off of Crater Rim Drive.
Stay on the paved trail. Do not climb the Pu'u Pua'i cinder cone.
Bring: Water, hat, sunscreen and rain gear. Be prepared for hot, dry, wet, windy weather conditions.
Endangered nēnē (Hawaiian geese) frequent this area. Please use caution when parking. Don't feed the nēnē.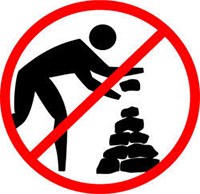 Leave rocks in their rightful place.
Park staff may use ahu (stacked rocks) to mark some trails and keep visitors safe. Please do not create new ones. The stacking of rocks can be culturally offensive, disorienting to hikers, and potentially against the law.
Last updated: December 31, 2019