Nature
Well-known for its volcanic significance, Hawaiʻi Volcanoes National Park is also one of the most fascinating biologic landscapes in the world. Located more than 2,000 miles from the nearest continental land mass, the Hawaiian Archipelago is the most geographically isolated group of islands on Earth. The park sits on the southeastern edge of the youngest and largest island at a latitude of 19°N. Stretching from the summit of Mauna Loa at 13,677 feet to sea level, the park protects a wide diversity of ecosystems and habitat for numerous native Hawaiian species such as carnivorous caterpillars, happy face spiders and colorful Hawaiian honeycreepers.

Hawaiian plants and animals began to evolve over 70 million years ago in nearly complete isolation and over 90% of the native terrestrial flora and fauna in Hawaiʻi are found only in the Hawaiian islands. This level of endemism surpasses all other places on Earth— even the Galapagos Islands. Consequently, the park is a fantastic laboratory for the study of biogeography and evolution within the Pacific Islands.

Despite their protected status, the park's treasure trove of species faces decimating threats. Declining habitat outside park boundaries, invasive plants, bird malaria, wildfires, feral cats and pigs, and introduced goats, sheep, rats, mongoose, ants, and wasps are all taking a toll on this wondrous place.
Volcanoes
Two of the most active and dynamic volcanoes on Earth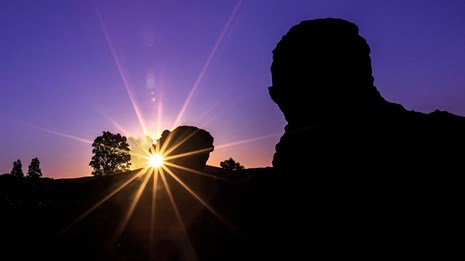 Geological Features
A treasure trove of volcanic phenomena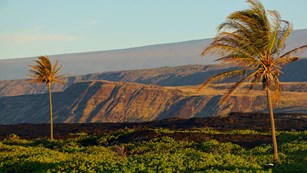 Voices of Science
A new podcast series takes listeners on an acoustic voyage through Hawaiʻi Volcanoes National Park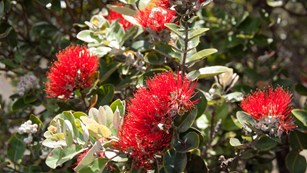 Rapid 'Ōhi'a Death
Please help prevent the spread of this terrible disease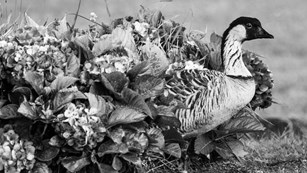 On The Brink of Extinction
Paradise in peril


Last updated: January 28, 2020