Birds
The Hawaiian Islands are renowned in the scientific world for evolving the most spectacular land bird assemblage on a remote oceanic archipelago. Numerous species of theatened or endangered endemic birds can be found in Hawaiʻi Volcanoes National Park, including four species of the cherished native honeycreepers, the nēnē or Hawaiian goose, and ʻuaʻu or Hawaiian petrel.

Learn about a few of these special birds below.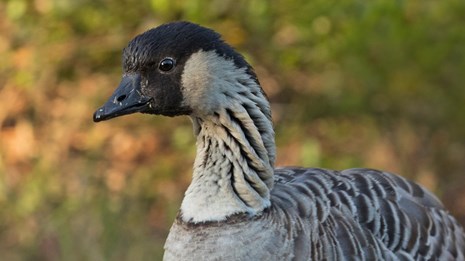 Nēnē
Honored as the official state bird, this threatened species symbolizes the precarious existence of Hawai'i's native birdlife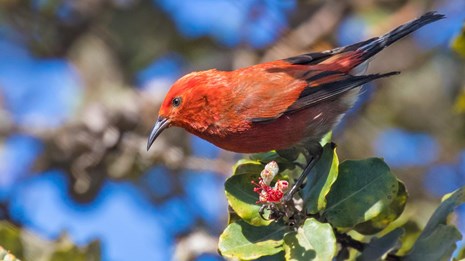 Native Hawaiian Forest Birds
The unique native birds found in the rainforests of Hawaiʻi Volcanoes National Park, with audio clips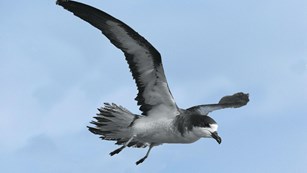 'Ua'u
Only 50 to 60 breeding pairs of this endangered native seabird remain in Hawaiʻi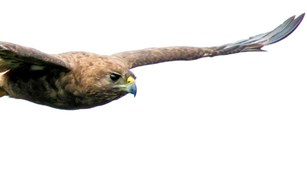 ʻIo (Hawaiian Hawk)
The only species of hawk native to Hawaii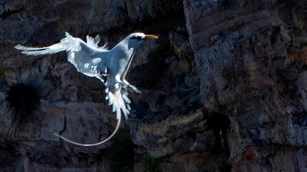 Koaʻe Kea
Also known as the white-tailed tropicbird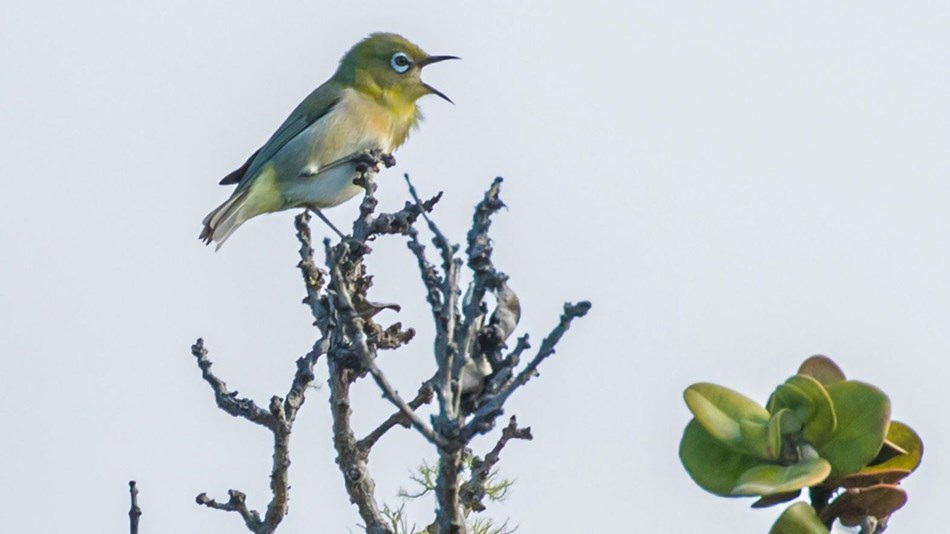 Dawn Chorus at Kīpuka Kī
Listen to the sounds of morning in a Hawaiian forest. What bird voices do you hear?


Last updated: May 4, 2021