Birds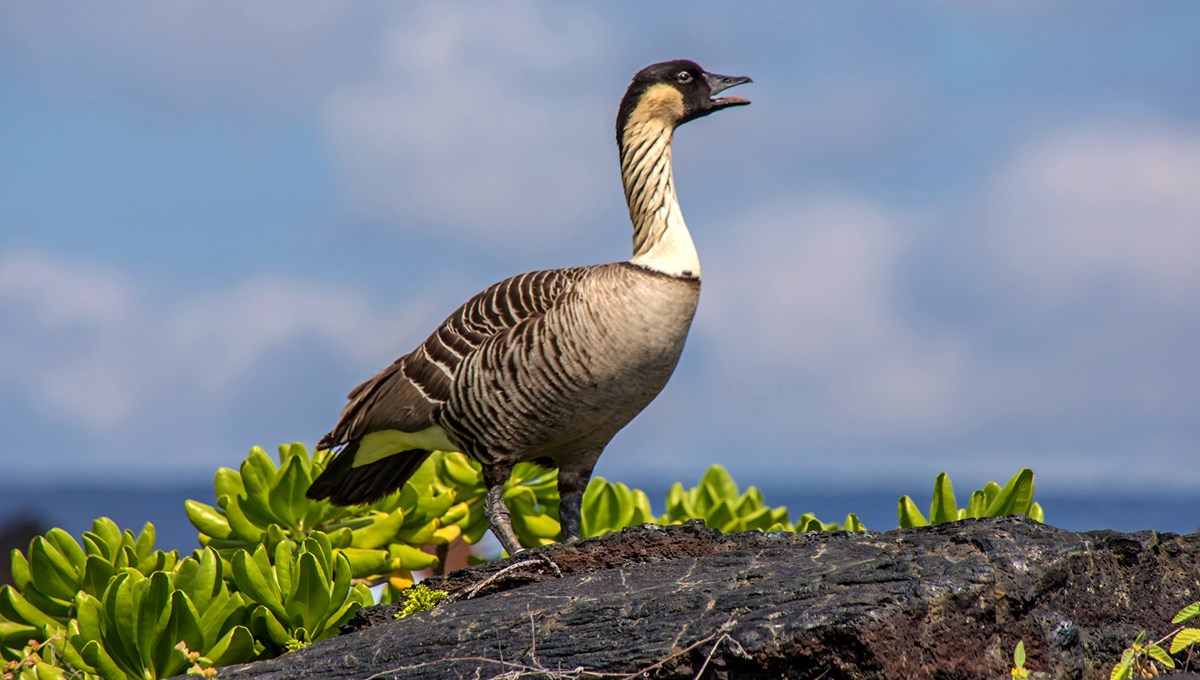 The Hawaiian Islands are renowned in the scientific world for evolving the most spectacular land bird assemblage on a remote oceanic archipelago. Of the 23 surviving endemic Hawaiian songbird species, those living within Hawai'i Volcanoes National Park include six Hawaiian honeycreepers; 'apapane, 'amakihi, 'i'iwi, and three federally listed as endangered; 'akepa, 'akiapola'au, and the Hawai'i creeper. There are also a native thrush ('oma'o) and a native monarch ('elepaio). Another three species of endemic Hawaiian birds found within the park are endangered or threatened; the nēnē, or Hawaiian goose, 'Ua'u or Hawaiian petrel, and 'io or Hawaiian hawk.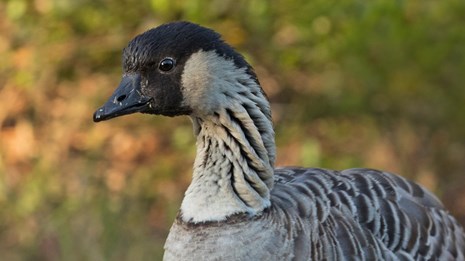 Nēnē
Honored as the official state bird, this threatened species symbolizes the precarious existence of Hawai'i's native birdlife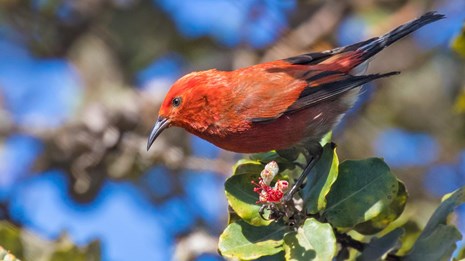 Native Hawaiian Forest Birds
The unique native birds found in the rainforests of Hawaiʻi Volcanoes National Park, with audio clips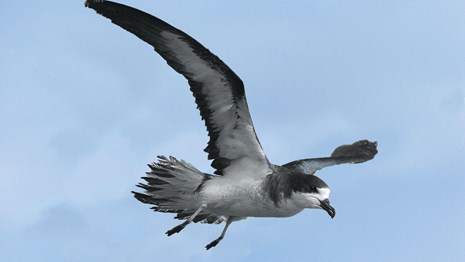 'Ua'u
Only 50 to 60 breeding pairs of this endangered native seabird remain in Hawaiʻi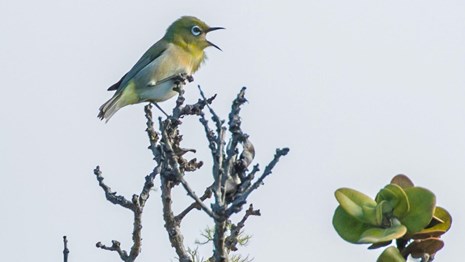 Dawn Chorus at Kīpuka Kī
Listen to the sounds of morning in a Hawaiian forest. What bird voices do you hear?


Last updated: January 11, 2020