Junior Ranger Coloring Book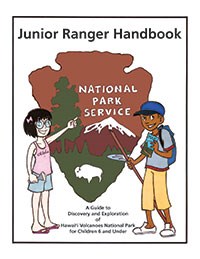 Our youngest Junior Rangers can complete the Guide to Discovery and Exploration of Hawai'i Volcanoes National Park.

Download this coloring book (PDF, 1 MB)

Once completed, get the permission of a parent or guardian, and e-mail us to be mailed a Junior Ranger sticker! Be sure to include your mailing address.
Last updated: June 16, 2020