Places
For over one hundred years Hawaiʻi Volcanoes National Park has offered its visitors a window into the past through the many and varied cultural sites contained within its boundaries. Established as Hawaii National Park in 1916, the landscape of Hawaiʻi Volcanoes has been shaped by the people who have been a part of its history. Over five centuries before the establishment of the park, Native Hawaiians lived, worked and worshipped on this sacred ground. Later, in the 19th and early 20th centuries, adventurers, scientists, philanthropists, and every day individuals also left their mark on the landscape.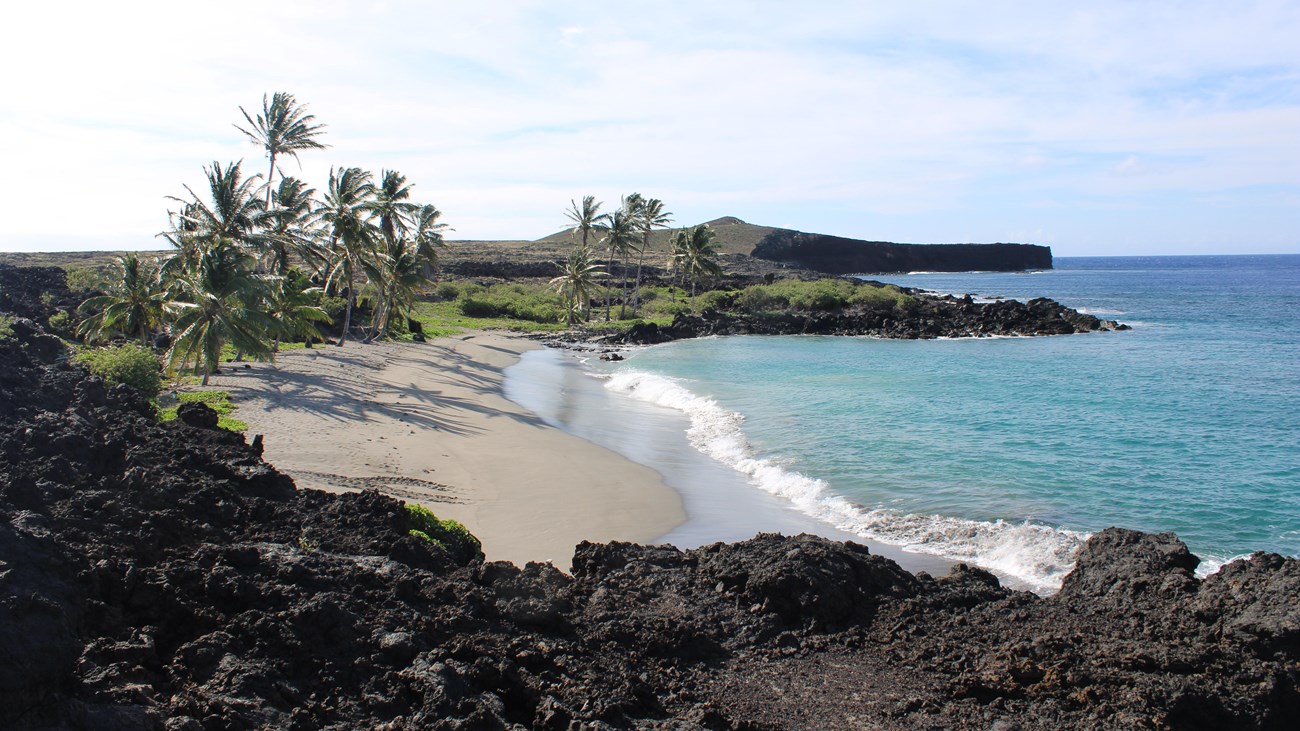 Kahuku-Pōhue
The 16,451-acre parcel is now part of Hawaiʻi Volcanoes National Park and protects native plants and animals, and cultural sites.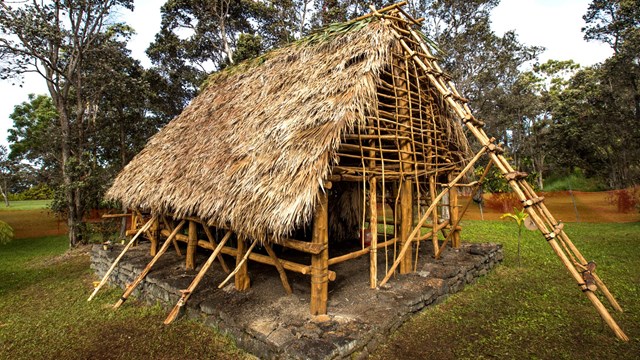 Kaʻauea
A storied portion of the Kīlauea summit, currently home to a traditional hale and a hula platform
Puʻuloa
A sacred place and one of the largest petroglyph fields in Hawaii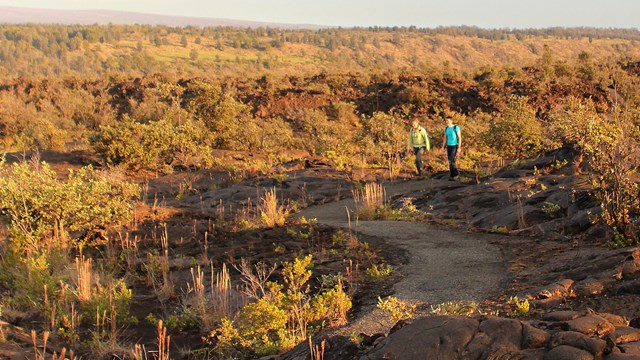 The Footprints Area
Along an ancient travel corridor, footprints left by Native Hawaiians long ago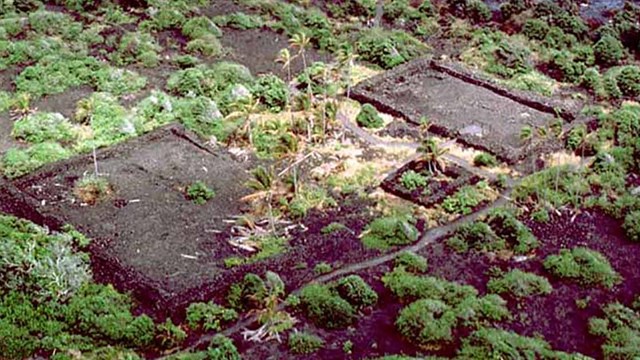 Wahaʻula Heiau
The first temple for human sacrifice in Hawaiʻi, now buried by lava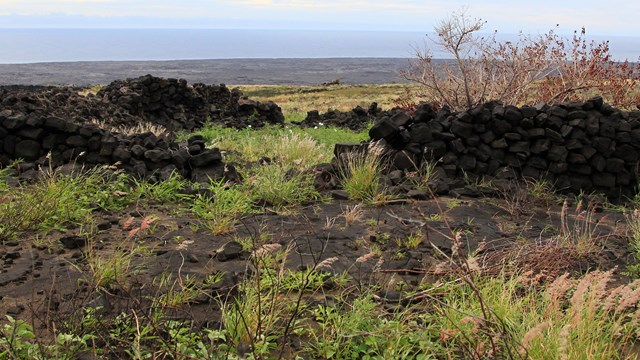 Kealakomowaena
An area inhabited by early 15th century Hawaiians through the 1800's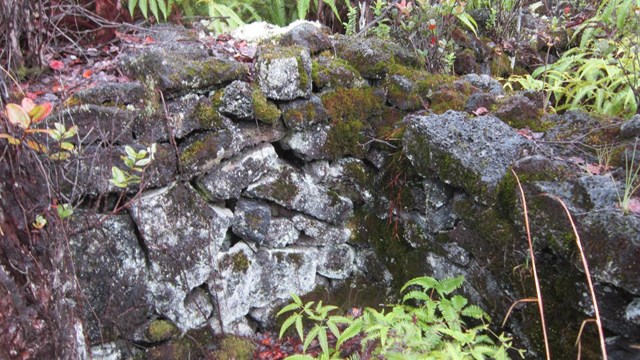 Pulu Factories
Once a thriving industry in Hawaiʻi, there were two pulu factories on Kīlauea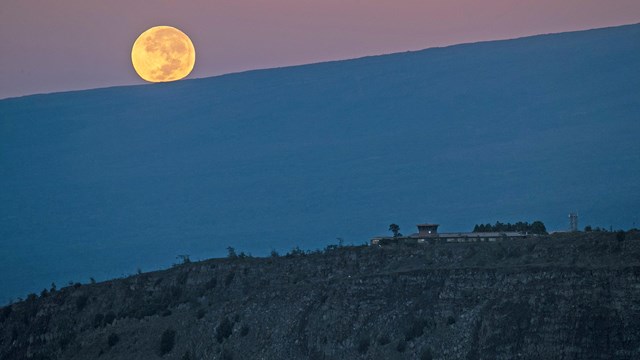 Uēkahuna
The celebrated wahi pana (legendary place) atop Kīlauea, experienced by many park visitors to the Jaggar Museum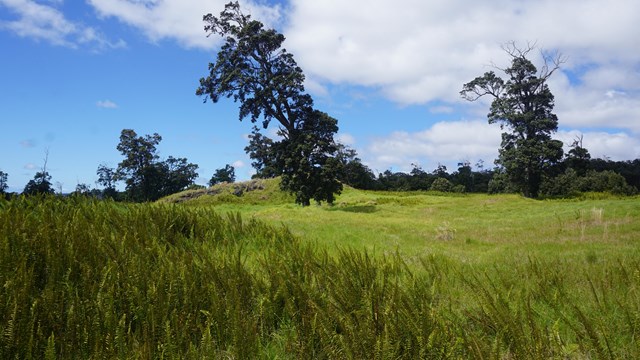 Kahuku
Rich and varied history from the ranching period stretching back to before European contact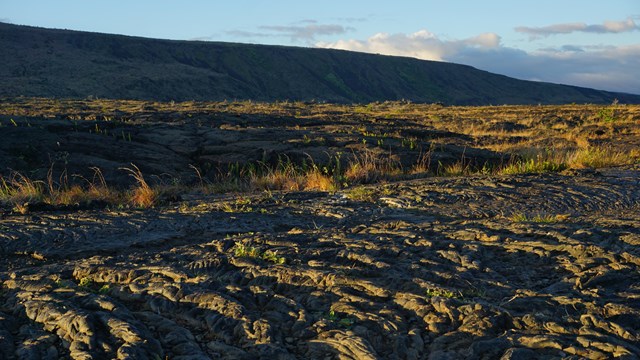 The Ahupuaʻa
The traditional land division in Hawaiʻi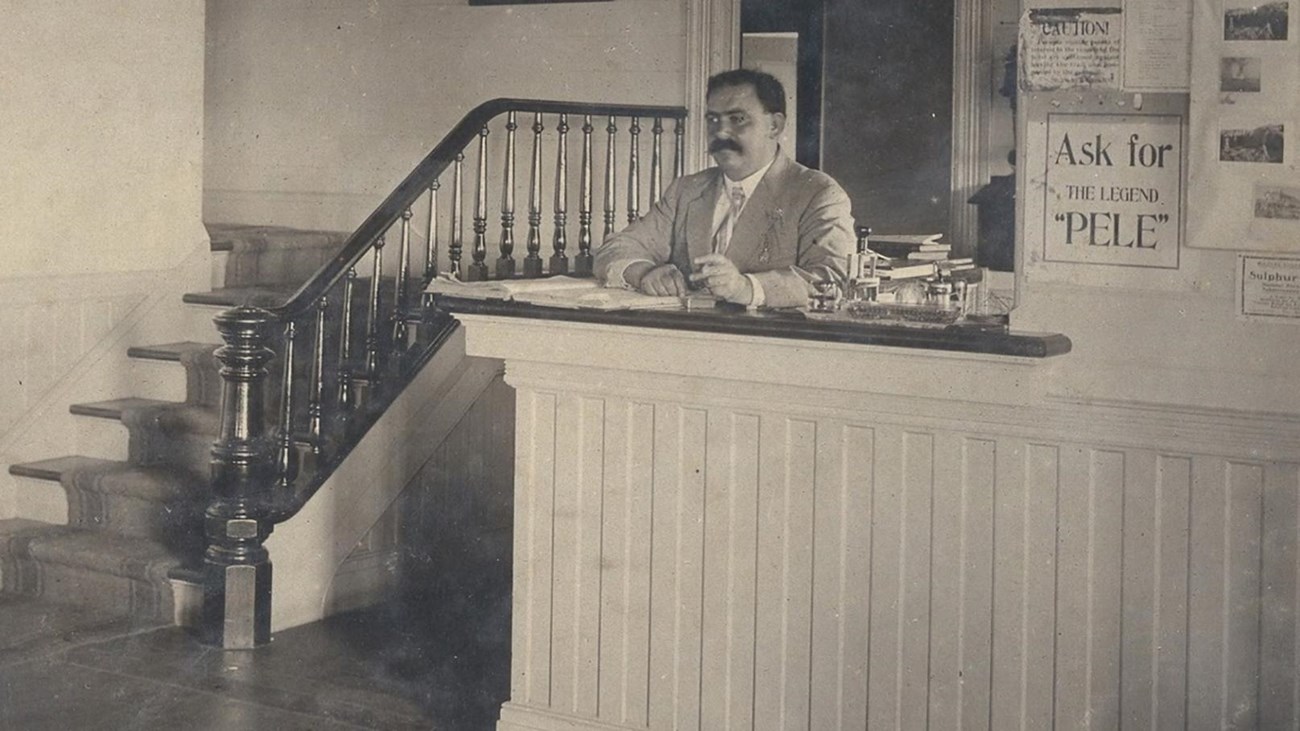 Volcano House
The iconic Volcano House hotel has existed on the rim of Kīlauea in multiple incarnations for over 150 years
Cultural Landscape Inventories
Cultural Landscape Inventories are a comprehensive inventory of all historically significant landscapes within the National Park System. These documents identify each landscape's location, physical development, significance, National Register of Historic Places eligibility, condition, and other valuable information for park management. Access these formal documents below.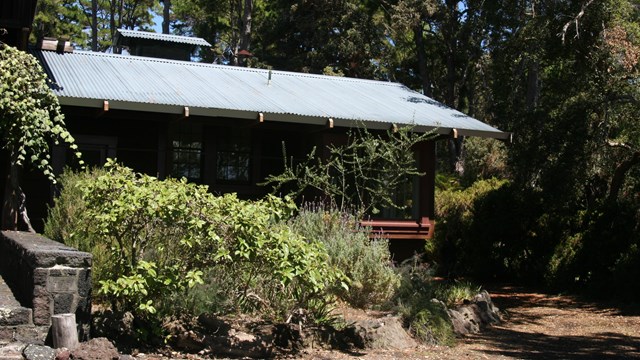 ʻĀinahou Ranch
A historic ranch house and gardens listed on the National Register of Historic Places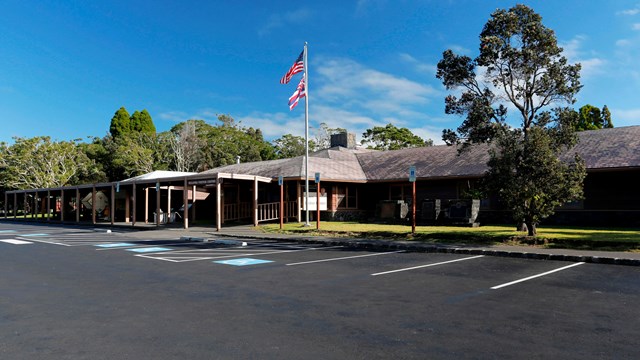 Kīlauea Administrative District
A number of park buildings, including Kīlauea Visitor Center, built during the era of the Civilian Conservation Corps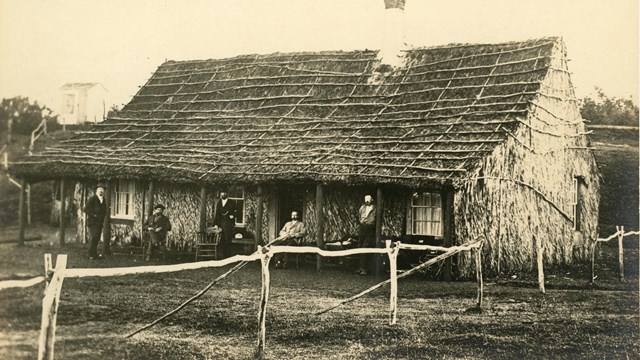 Crater Rim Drive
Crater Rim Historic District is an approximately 5,000-acre historic district in and around Kīlauea Caldera


Last updated: August 5, 2022