ʻŌlelo Hawaiʻi: Hawaiian Language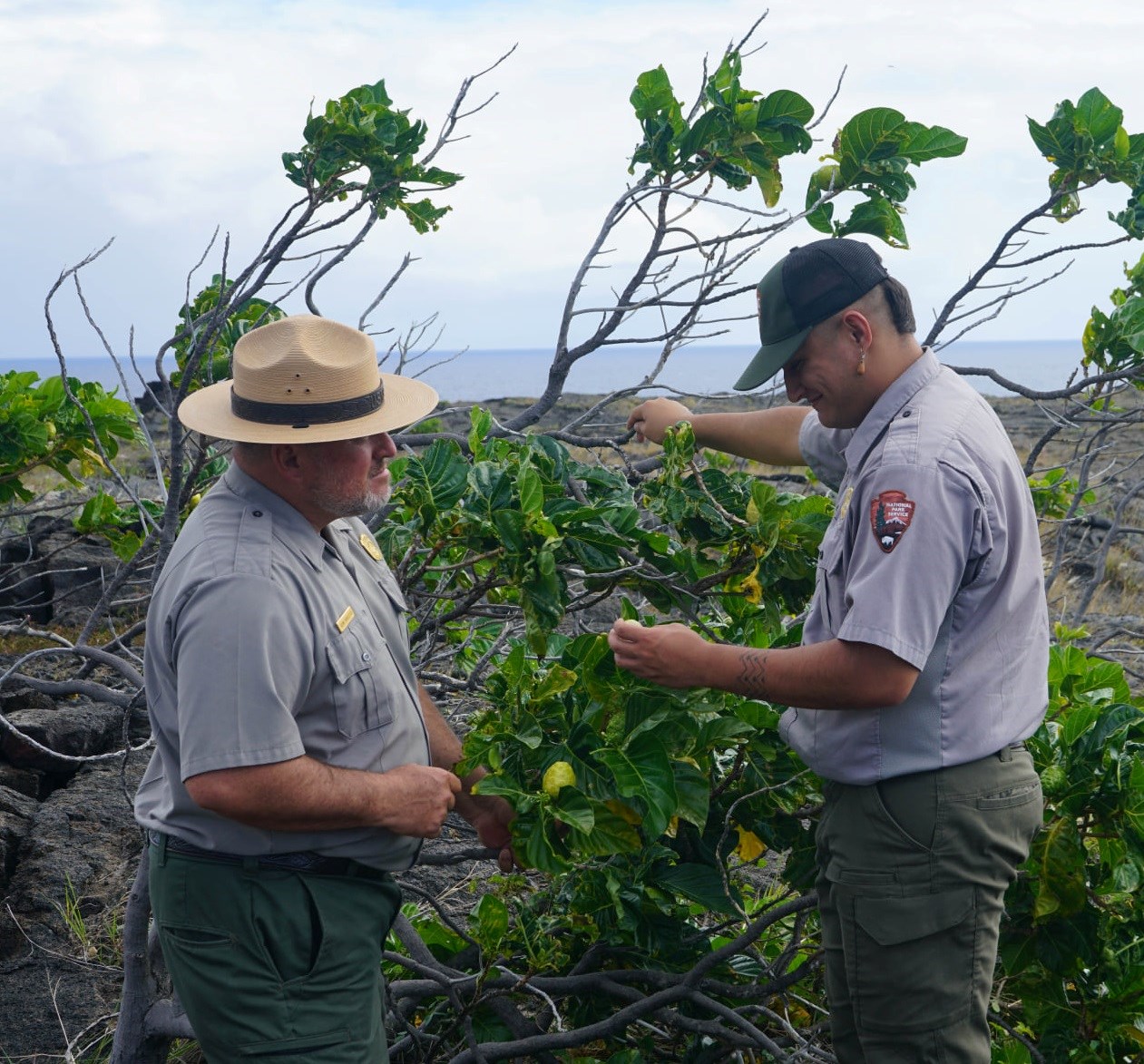 ʻŌlelo Hawaiʻi is experiencing a significant revival. Try these Hawaiian phrases when you're in the park.
The Hawaiian language, ʻŌlelo Hawaiʻi, is the indigenous language of Hawaiʻi and official language of the state of Hawaiʻi along with English. For centuries it has been the language of Kānaka ʻŌiwi, the Native Hawaiian people. The Hawaiian language faced significant challenges over the past century, including an outright ban of the language by the United States territorial government in 1896.

Revitalizing the Hawaiian language is a critical part in preserving and perpetuating Hawaiian culture. The language is a means to connect with ancestors, better comprehend stories and, fully appreciate traditions. By learning and using the Hawaiian language, you can gain a deeper understanding of the environment and the interconnections between people and nature. You can help support the language and culture by making an effort to learn and use some common terms. Learn basic greetings and use use simple words and phrases during your visit in the park.
Greetings in ʻŌlelo Hawaiʻi
Hawaiian Greetings and Phrases

Learning Hawaiian can be a lot of fun during your visit! Listen to the pronunciation and practice these basic greetings and phrases.
How do you say hello in ʻŌlelo Hawaiʻi
Aloha - Hello
Aloha kāua - Hello to both of us (dual, inclusive)
Aloha kākou - Hello everyone
Aloha kakahiaka - Good morning
Aloha 'auinalā - Good afternoon
Aloha ahiahi - Good evening
Hūi - Hey (from a distance)
Pehea ʻoe ? - How are you?
Maikaʻi nō - Really good
How do you say goodbye in ʻŌlelo Hawaiʻi?
A hui hou - Until we meet again
Mālama pono - Take care
How do you say thank you and you are welcome in ʻŌlelo Hawaiʻi?
Mahalo - Thank you
Mahalo nui loa - Thank you very much
ʻAʻole pilikia - No problem
He mea iki - It is a small thing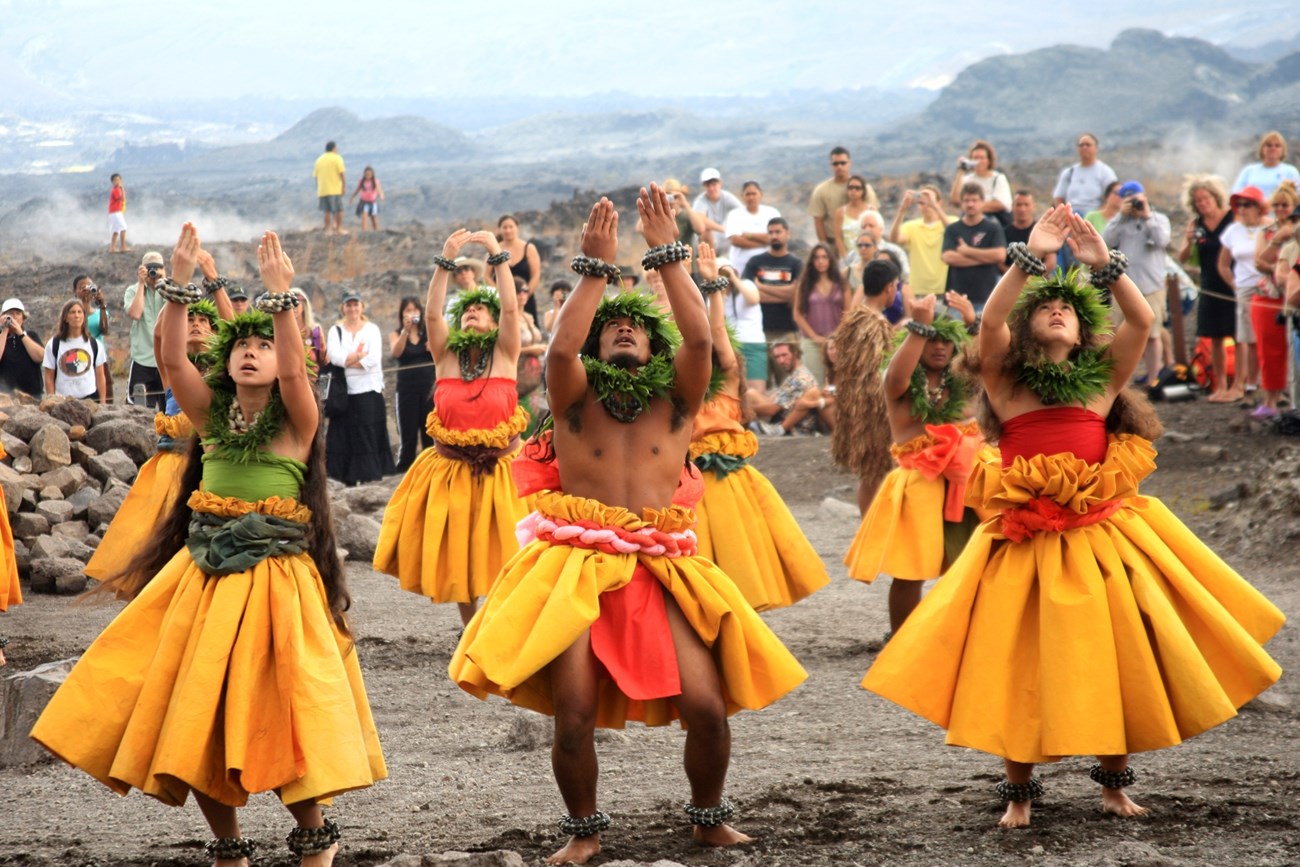 Donʻt get discouraged by mistakes, use them as an opportunity to learn and improve. Place names such as Kīlauea, Halemaʻumaʻu, and Kūkamāhuākea can look like a a mouthful, but after a few times you can pronounce Hawaiian words and place names accurately and confidently.

The Hawaiian language consists of five vowel sounds:
a ('a' as in 'car')

e ('e' as in 'egg')

i ('i' as in 'eel')

o ('o' as in 'four')

u ('u' as in 'put')
Vowels can be long or short. A long vowel is signified with a kahakō (macron) above it.
e, (short vowel) nene: to stir, show animation, move, as a fledgling.

ē, (long vowel) nēnē: an endemic Hawaiian goose.

There are eight consonants in Hawaiian, pronounced similar to English- h, k, l, m, n, p, w (pronounced as a w or soft v), and ʻokina (ʻ).

A glottal stop (a break between syllables) is signified with an ʻokina (ʻ) before a vowel. To practice pronouncing the 'okina, say the word "uh-oh". The ʻokina is different from an apostrophe. The ʻokina looks like a 6 and the apostrophe a 9.
aʻa: a root.

ʻaʻa: to brave, dare, challenge.

ʻaʻā: to burn, also a jagged form of lava.
Now try putting it together.
Visit the
Pronunciation of Hawaiian Place Names
webpage to start practicing.
Start with aloha! What does it mean?
Aloha is often accompanied with a warm smile and can often be translated as "hello" or "goodbye". But at its core, aloha represents compassion, kindness, unity, pleasantness, humility, and perseverence. Aloha carries a deep traditional and spiritual signficance in Hawaiian culture, and guides us how to interact with others and the world around us.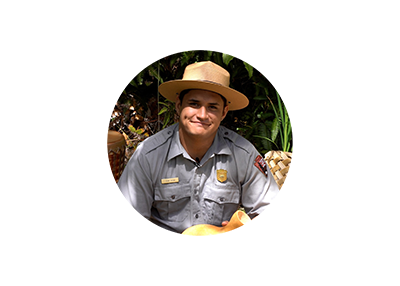 "Aloha to me is a reciprocal kind of love that precedes anything else. It is an important aspect of human relationships between others and the ʻāina (land), providing us a sense of connection, purpose, and fulfillment. Aloha is powerful and it remains one of the most fundamental parts of the kānaka (human) experience."
Hoʻolaʻi Miday
Park Ranger
Cultural Practitioner
Hear and practice the Hawaiian language at these park sites!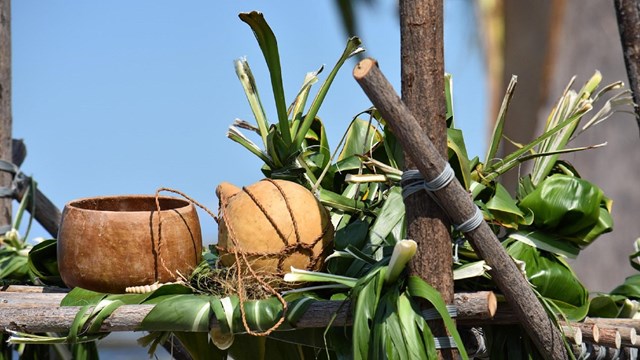 Puʻuhonua ʻo Hōnaunau Historical Park
A puʻuhonua (place of refuge) that protected the kapu (law) breaker, defeated warriors, as well as civilians during the time of battle.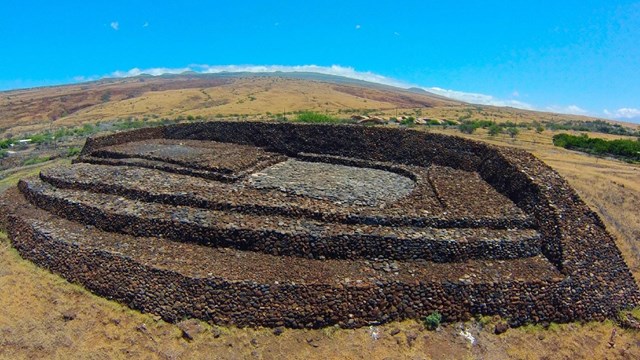 Puʻukoholā Heiau Historic Site
Entangled destinies between ruling chiefs -Kamehameha and his first cousin, Keoua Kū'ahu'ula led to the development of a nation.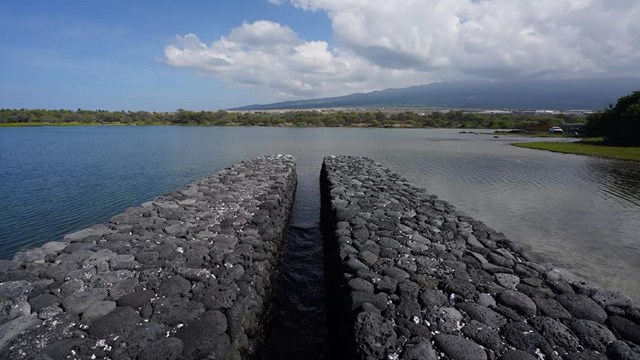 Kaloko-Honokōhau Historical Park
Native Hawaiians used ancient fishing skills, including the building of fishponds, and the knowledge of the location to survive.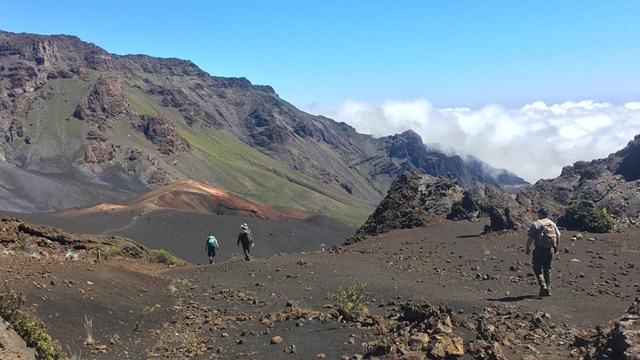 Haleakalā National Park
This special place vibrates with stories of ancient and modern Hawaiian culture and protects the bond between the land and its people.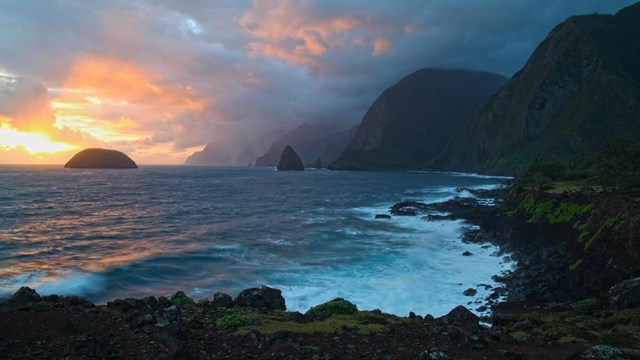 Kalaupapa National Historical Park
When Hansen's disease was introduced to the Hawaiʻi, King Kamehameha V banished all afflicted to the isolated Kalaupapa Peninsula.
Last updated: May 4, 2023