Meet Volunteer Tyler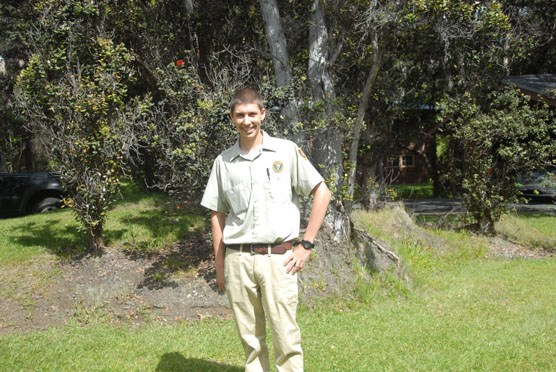 My name is Tyler. I was born and raised in northern California under a forest of Coastal Redwoods.
I moved to Pahoa in March 2011 after finishing an Associates Degree in Natural Resource Management from the Santa Rosa Junior College.
I have been working for the past two years to get a job within the parks. I am here volunteering today to find my opportunity.
Last updated: February 28, 2015