Meet Volunteer Jim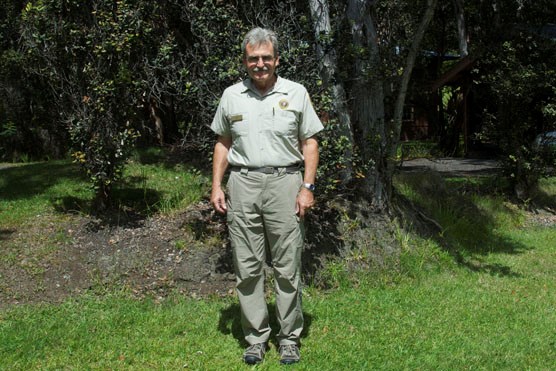 Growing up, my parents took me camping every weekend during the summers. My fondest memories are road trips to Yellowstone, Grand Canyon and Bryce & Zion Canyons. I enjoyed Yosemite and Sequoia National Parks for my honeymoon!
I chose Hawaiʻi Volcanoes National Park to volunteer because I love the park, but also because I remember being treated so well as a visitor, that I wanted to volunteer for this great group.
I bring an easy going, helpful attitude and hope to contribute to meaningful programs and enhanced visitor enjoyment.
Last updated: February 28, 2015