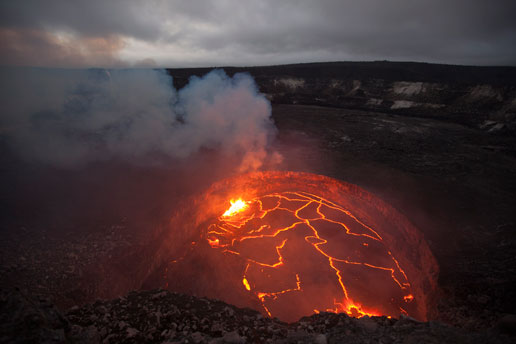 View of the lava lake in Halema'uma'u via webcam on October 22, 2012.
On Tuesday, October 23, 2012, the high mark was measured using a laser rangefinder at 100 feet (31m) below the crater floor, the highest level since the vent opened up in March 2008.
On Thursday, October 25, 2012, the level rose to 90 feet (27m) below the crater floor.
 The webcam is positioned at the old Halema'uma'u lookout that was destroyed when the vent exploded open in March 2008. This area is not accessible to the public, however the view from the Jaggar Museum and the Kīlauea Overlook (pictured above this photo) is pretty spectacular.