Operating Hours & Seasons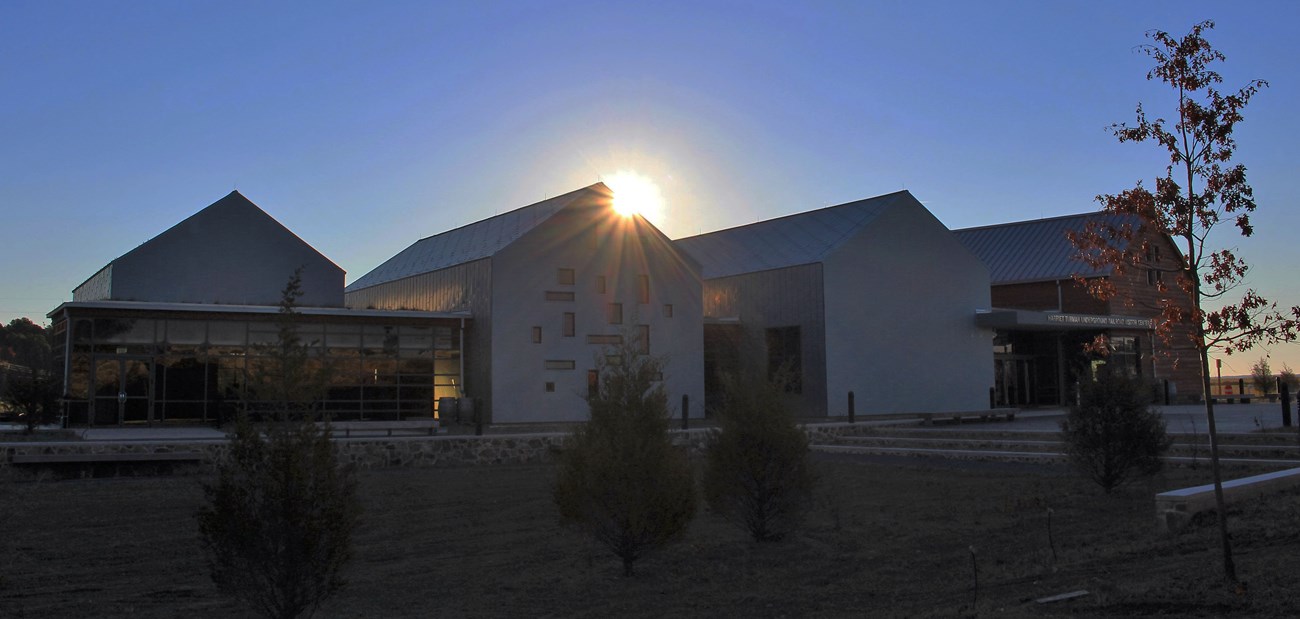 The Harriet Tubman Underground Railroad Visitor Center is open Tuesday through Sunday from 10am to 4pm (EST). The Visitor Center will close on Thanksgiving and Christmas Day. Staff will offer interpretive programs seasonally, with the schedule to be announced.

The Harriet Tubman Underground Railroad Visitor Center houses permanent exhibits, a film, restrooms, a museum store, an information desk, and a research library, and it serves as the park's primary visitor destination. Its design concept, "The View North," symbolizes the importance of moving northward, away from slavery and into the possibilities of freedom; a quiet, open legacy garden offers walking paths for meditation and reflection.

A partnership between the Maryland Department of Natural Resources, the National Park Service, and Harriet Tubman Underground Railroad State Park operates the 16,000-square foot, LEED Silver certified visitor center and administration building, along with a 2,700-square foot open air pavilion with a fireplace and picnic tables. The state park is a 17-acre site adjacent to the Blackwater National Wildlife Refuge. The site is also home to the National Underground Railroad Network to Freedom program, which partners with local, state, and federal entities to commemorate events, preserve sites and resources, and educate the public about the national significance of the Underground Railroad.
Last updated: November 7, 2023