Suggested Reading
Book List for Young Readers
Want to read more about Harriet Tubman? We recommend the following titles on Harriet Tubman for young readers interested in learning more!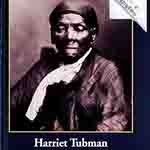 Harriet Tubman
by Wil Mara
Annotation: An introduction to the life and work of Harriet Tubman, who helped free slaves through the Underground Railroad and continued helping freed slaves after the Civil War.
Reading Level: 2.9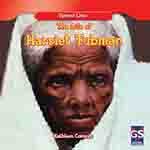 The Life of Harriet Tubman
by Kathleen Connors
Annotation: Examines the life of famed abolitionist, humanitarian, and Union spy Harriet Tubman, herself an escapee from slavery who helped hundreds more escape, before and during the Civil War.
Reading Level: 3.0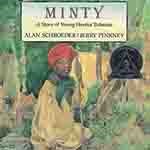 Minty: A Story of Young Harriet Tubman
by Alan Schroeder and Jerry Pinkney
Annotation: Young Harriet Tubman, whose childhood name was Minty, dreams of escaping slavery on the Brodess plantation in the late 1820s.
Reading Level: 3.6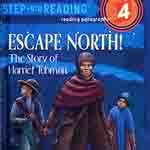 Escape North! The Story of Harriet Tubman
by Monica Kulling
Annotation: Surveys the life of Harriet Tubman, including her childhood and her later work in helping other slaves escape north to freedom through the Underground Railroad.
Reading Level: 3.6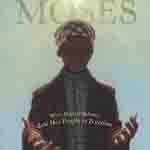 Moses: When Harriet Tubman Led Her People to Freedom
by Carole Boston Weatherford
Annotation: Account of Harriet Tubman's spiritual journey as she hears God's voice guiding her north, out of slavery and into freedom.
Reading Level: 4.0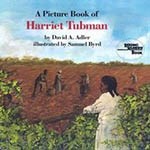 A Picture Book of Harriet Tubman
by David A. Adler
Annotation: Describes the life of a slave who escaped from slavery to become the most famous conductor of the Underground Railroad.
Reading Level: 4.3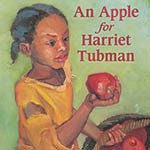 An Apple for Harriet Tubman
by Glennette Tilley Turner
Reading Level: 4.3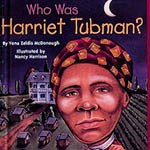 Who was Harriet Tubman?
by Yona Zeldis McDonough
Annotation: Biography of the nineteenth-century abolitionist Harriet Tubman, who escaped slavery herself, then helped many other slaves get to freedom on the Underground Railroad.
Reading Level: 4.6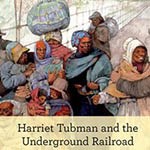 Harriet Tubman and the Underground Railroad
by Susan Dudley Gold
Annotation: Uses primary sources to describe the life and times of the former slave who was responsible for helping many other slaves escape to freedom through the Underground Railroad. Federal Writers' Project: Slave Narrative Project, Vol. 8, Maryland, Brooks-Williams
Reading Level: 6.0
Last updated: July 9, 2021