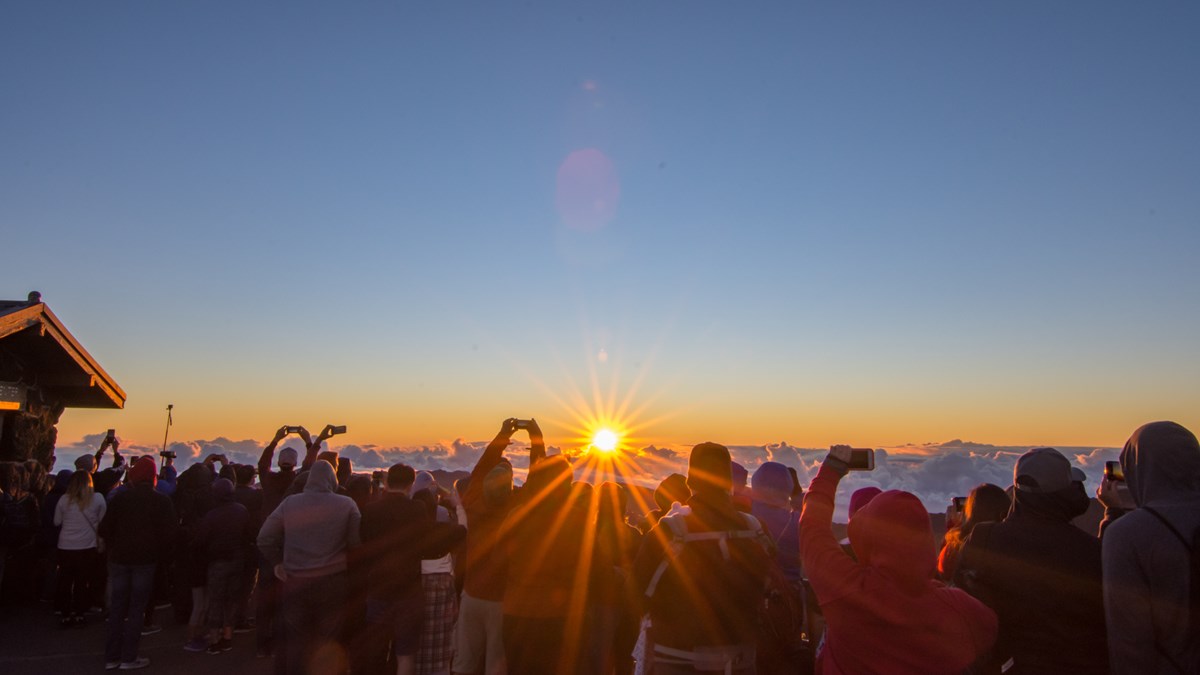 Make Your Sunrise Reservation
Beginning February 1, 2017, visitors in personal or rental vehicles wishing to view sunrise at Haleakalā National Park will need to make sunrise viewing reservations ahead of time at recreation.gov.
Reservations are now available, online only, up to 60 days in advance of your sunrise visit.

You can call the reservation line at 1-877-444-6777 to make a reservation over the phone.

A small number of last-minute tickets are released online two days beforehand at 4:00 PM HST. The website will show tickets as sold out until 4:00 PM. Please see step-by-step instructions below for help with booking.

Please note that calling the park directly, or visiting in-person, will not result in a reservation since staff at Haleakalā National Park are unable to make reservations for you.

Viewing sunset does not require reservations at this time.
---
Please note:

The reservation fee is not part of the entrance fee. Entrance fees will be collected upon entry to the park. Visitors with national park passes, please have your pass and ID ready to present at the gate for entry.

Reservations are only for sunrise and can only be used on the day that was reserved.

Weather is constantly changing at the summit of Haleakalā and we can't predict whether a sunrise is going to be clear or cloudy. There will be no refunds or exchanging reservations for a different day.
---