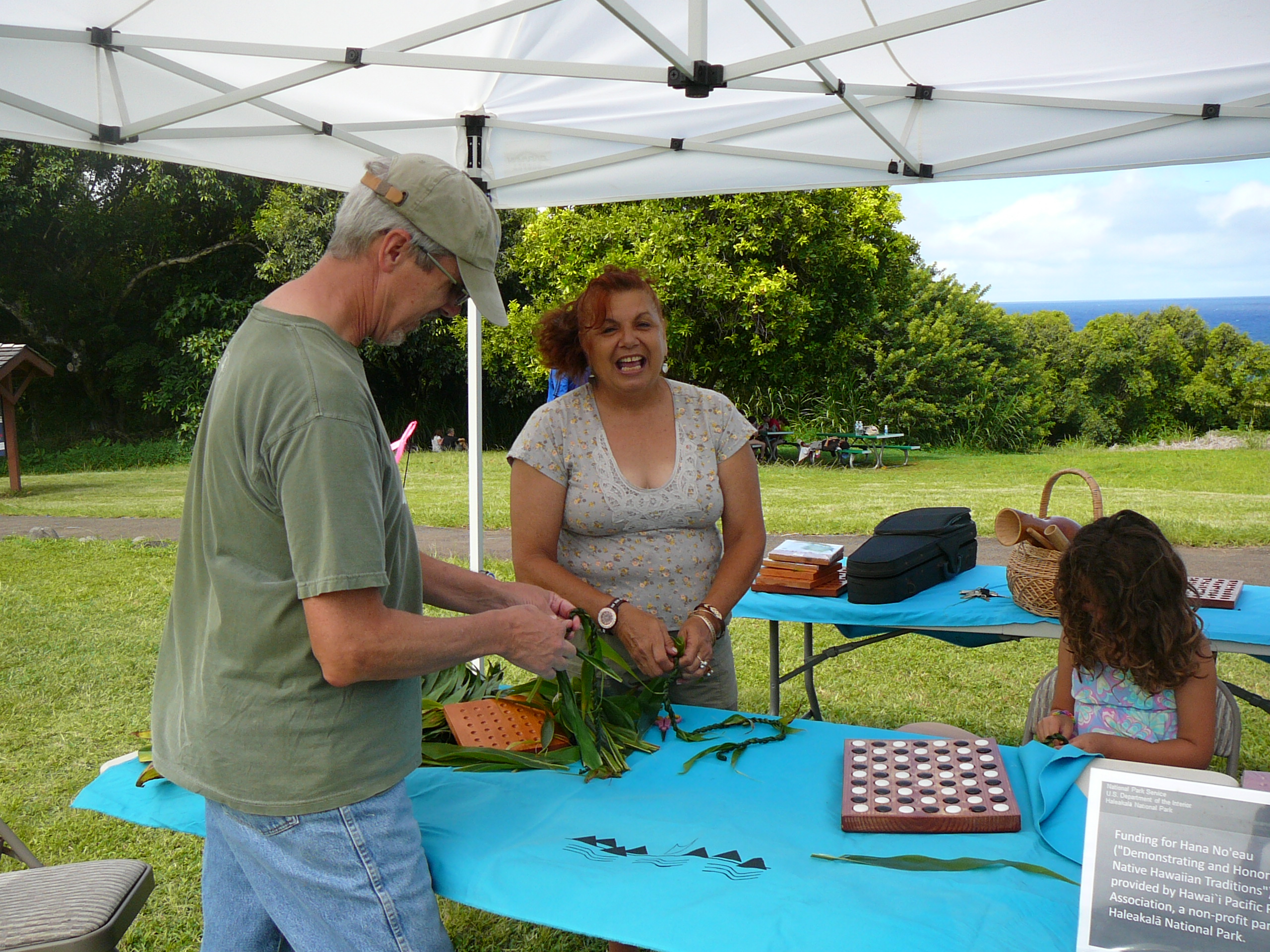 News Release Date:
July 21, 2014
On Saturday, July 26, cultural practitioner Pi`ilani Lua will teach ti leaf lei making in the Kīpahulu District of Haleakalā National Park. The activities are part of Hana No`eau, the park's new cultural demonstration series which features local residents.
Hana No`eau means "to demonstrate and honor the traditions of the Hawaiian people."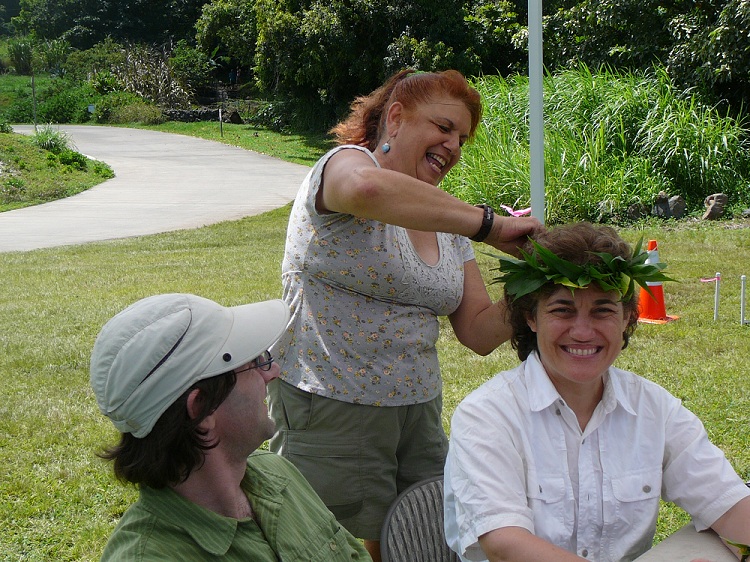 Pi`ilani Lua helps Jamie Maddaloni with her haku lei as Laurent Stadler looks on.
The series, which started on June 14, 2014, has featured other local cultural practitioners including Bolly Helekahi (coconut leaf weaving) and Patricia Gomez (feather lei), and Judy kinzer (hula). The series is funded by the Hawai`i Pacific Parks Association, a non-profit partner of the park.
The cultural demonstrations occur in the Kīpahulu District between 1pm and 3pm on the second and fourth Saturdays of June, July, and August. For an updated list of planned events please visit www.nps.gov/hale/planyourvisit/things2do.htm.