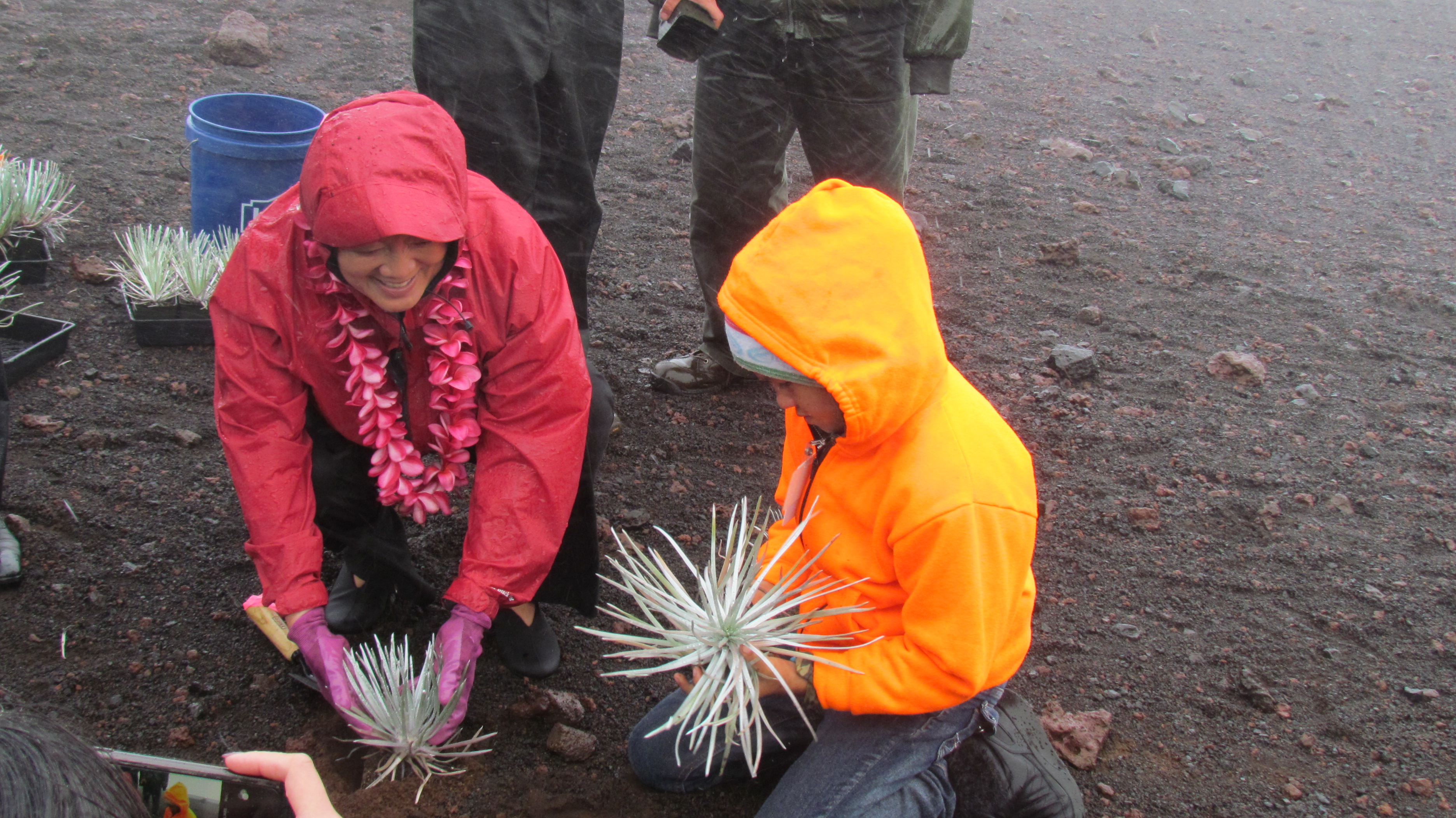 News Release Date:
November 21, 2016
Contact: Polly Angelakis, 808-572-4450
Senator Hirono Honors Park with Centennial Resolution; Plants Silverswords with Local
Students
 
On Monday, November 21, Senator Mazie K. Hirono presented Haleakalā NP a resolution
commemorating the park's Centennial. In her remarks, the senator noted the importance of
protecting national parks for future generations and engaging youth people to become park
stewards.
 
Park staff presented Hirono with a reproduction painting of "Haleakalā Crater," by Paul
Rockwood (1895-1972). After the presentation, in heavy rain, she worked alongside fourth grade
Kula Elementary School students and planted `āhinahina (silverswords) to commemorate the
2016 Centennial celebrations of both Haleakalā National Park and the National Park Service.

Throughout 2016, students in the fourth through eighth grades from several Maui schools, as
well as students from the Horticulture Certification Program at UH Maui College, have been
planting `āhinahina (silverswords) in the park. By Monday the 21st they will have planted 1043
of the federally threatened plants, greatly augmenting at-risk populations.
 
Since February, the following schools have participated in the plantings: Montessori Hale O
Keiki, Seabury Hall, Kamehameha Schools, Kalama Intermediate School, Haleakalā Waldorf
School, Carden Academy, and the Pukalani, Makawao, and Kula elementary schools.