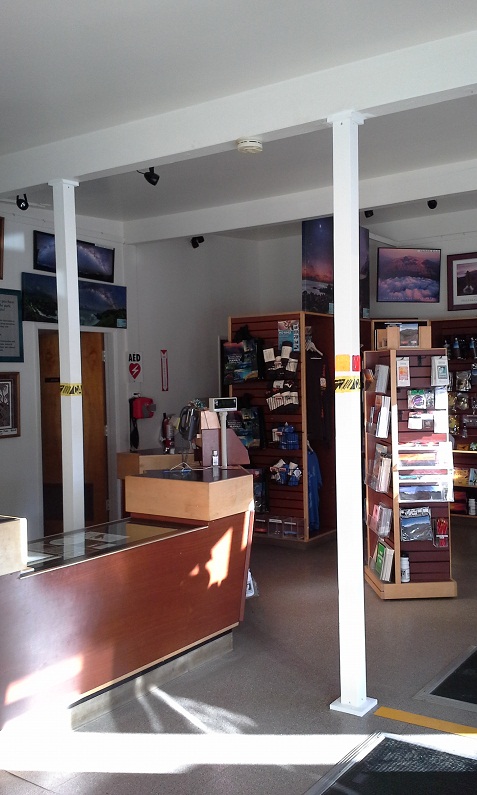 News Release Date:
March 16, 2015
Contact: Polly Angelakis, 808-572-4450
The Headquarters Visitor Center of Haleakalā National Park will re-open at 8am today, March 17. Visitors will once again be able to obtain park information and camping permits at this visitor center, which is just a few minutes drive past the Summit Entrance Station. Cabin and camping permits should be picked up at Headquarters Visitor Center before 3pm.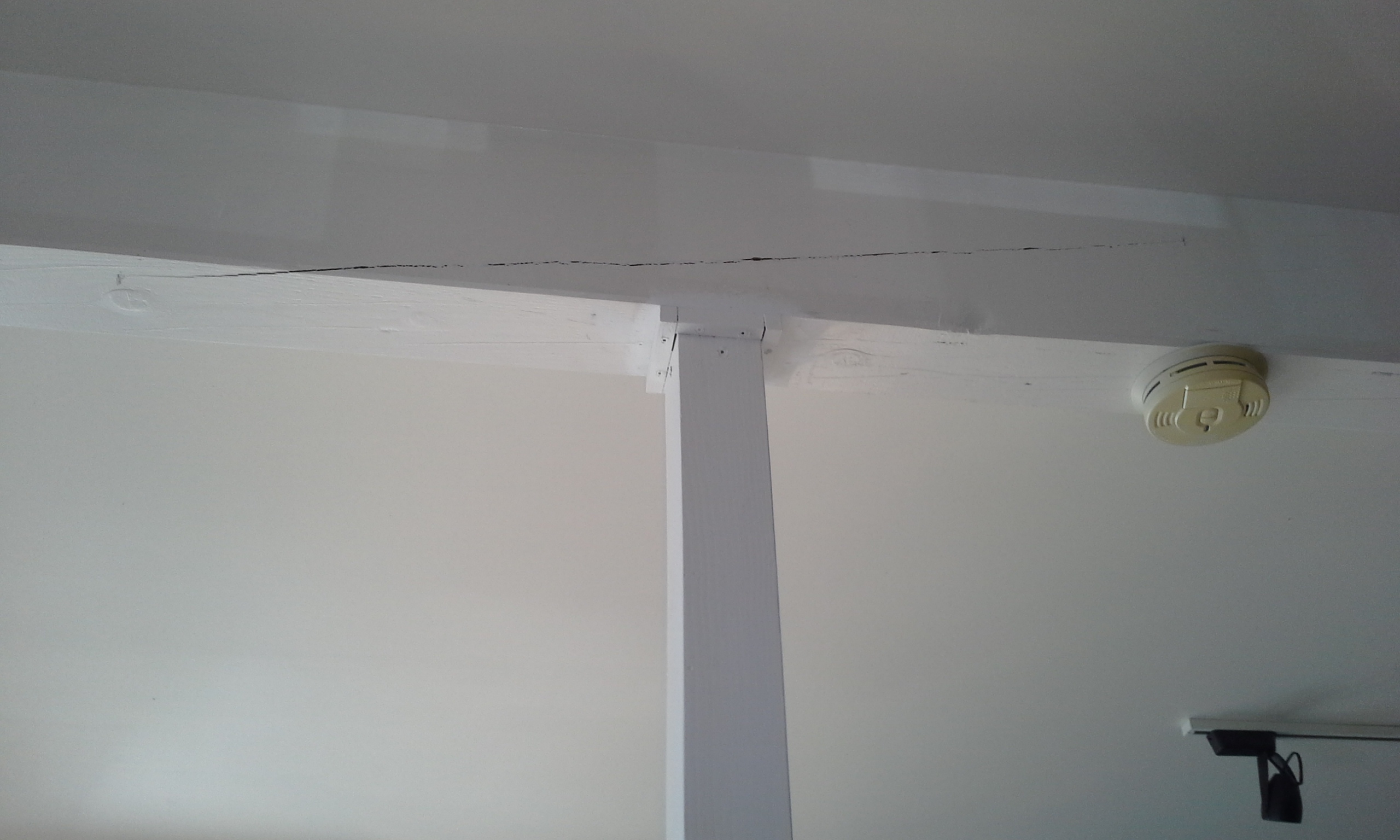 Pole and Ceiling beam crack NPS
This building closed on February 28 due to a large crack in the ceiling beam located directly above the visitor center desk. Park maintenance staff secured the beam but kept the building closed until a structural engineer could fully assess the damage. The structural engineer assessed the building last week, park staff made needed repairs to both secure the beam and allow visitor access, and the building will re-open tomorrow. The ceiling beam will be replaced when roof maintenance occurs this summer.
"Mahalo nui loa to our visitors, partners, and staff for their patience during this visitor center closure," said park chief of interpretation Polly Angelakis. "We look forward to re-opening!"