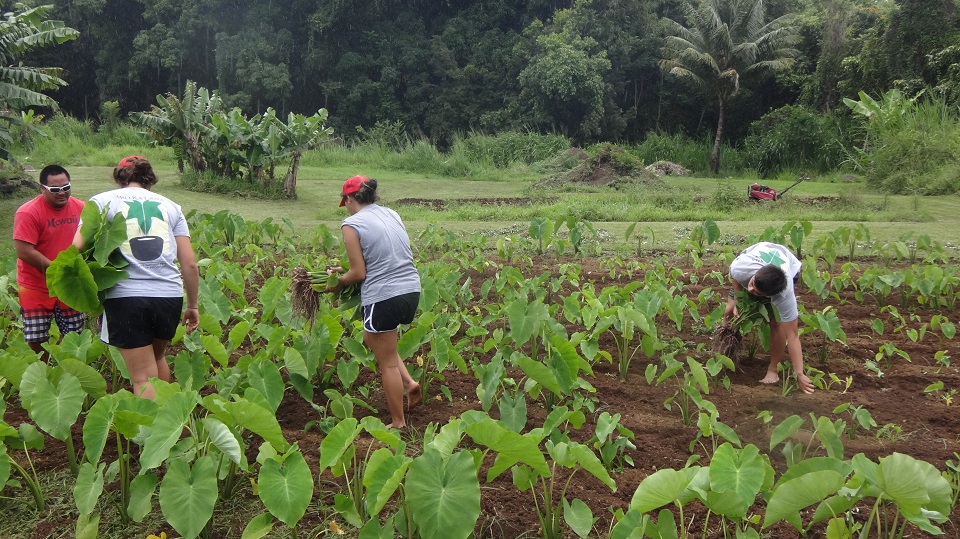 News Release Date:
February 10, 2017
Contact: Charles Lassiter, 808-572-4451
Applications are now being accepted for the 2017 'Imi i ka Lama Collegiate Internship Program at Haleakalā National Park. There will be a total of five positions available, in the fields of Endangered Wildlife Management, Facilities Management, Interpretation, and Visitor/Resources Protection. One Team Leader will also be chosen. Students interested in natural resources or education careers are encouraged to apply.
Applicants will be selected through a competitive process which includes a formal application, background check, and interview. Interns are eligible to earn a living allowance of $200 per week. The Team Leader will earn $400 per week. Graduates of the program will also be eligible to earn an AmeriCorps Education Award of $1,222.22 that may be applied towards any higher education costs, such as tuition and student loans.
Candidates must be available full-time from June 05, 2017- July 28, 2017, 7:30 a.m. - 4:00 p.m., not including travel time. Free transportation to and from the park from designated pick up sites will be provided by staff. Neighbor island residents are encouraged to apply; however they must be able to secure their own housing accommodations because park housing is not available.
Applicants must apply online at:
https://kupuhawaii.tfaforms.net/87
. Hard copy applications will not be accepted. Applications and other required documents must be received by 4:00 p.m. on March 15, 2017.
The intern program is a partnership between the National Park Service, Kupu, and the Hawai`i Pacific Parks Association. For more information, please visit
http://www.kupuhawaii.org/wp-content/uploads/2016/06/CLDPImi-I-Ka-Lama-2017-Full-Position-Description.pdf
or contact the Internship Program Leader, Charles Lassiter, at (808) 572-4451 or at
e-mail us
.