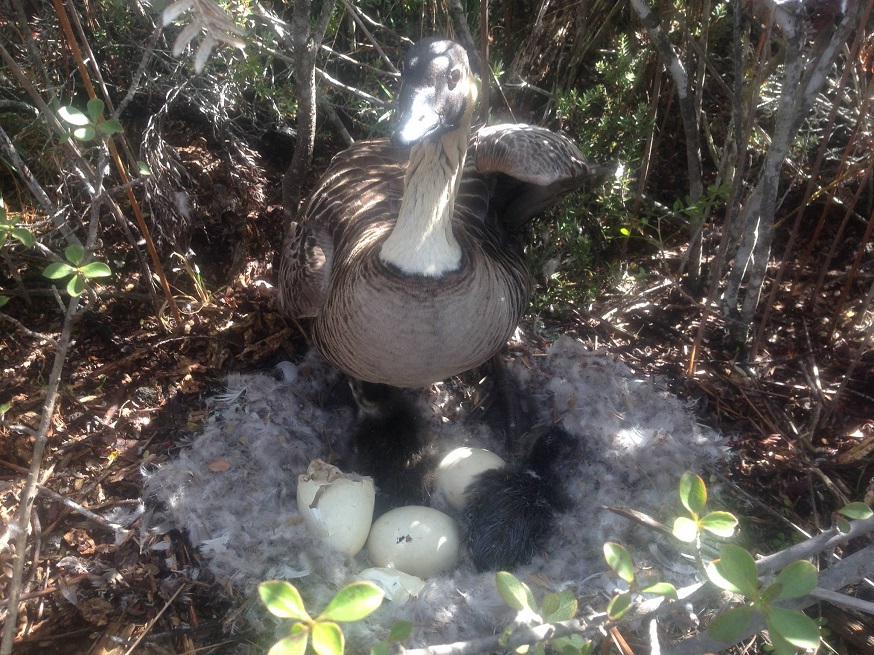 News Release Date:
June 14, 2016
Contact: Polly Angelakis, 808-572-4450
The National Park Service (NPS) announces the availability of an Environmental Assessment for the Management and Removal of Feral Animals in the Upper Elevations of Nu'u, Maui, for review and comment.
Haleakalā National Park Service, in partnership with the National Fish and Wildlife Foundation, is working to protect and restore 2,115 acres of habitat for native species in Nu'u, on the leeward slope of Haleakalā. In support of this effort, management and removal of feral animals has been proposed and an Environmental Assessment prepared to analyze the effects of implementing that action.
A copy of the Environmental Assessment may be viewed at the park's website at https://www.nps.gov/hale/learn/management/publicinvolvement.htm or at the National Park Service Review Planning, Environment, and Public Comment website at https://parkplanning.nps.gov/projectHome.cfm?projectId=55701. Copies will also be available at the Makawao and Hana public libraries.
Comments may also be submitted by email (to HALE_Superintendent@nps.gov) with the subject line "Nu'u EA," or by regular mail (Attention: Nu'u Environmental Assessment, Haleakalā NP, P.O. Box369, Makawao, HI, 96768).The public will have 30 days to review and comment. All comments must be received by close of business on July 14, 2016. Comments will not be accepted by FAX or in any manner other than the methods specified above. Bulk comments in any format (hard copy or electronic) submitted on behalf of others will not be accepted. Before including a personal address, phone number, email address, or other personal identifying information in written comments, anyone providing written comment should be aware their entirecomment - including their personal identifying information - may be made publicly available at anytime. While anyone wishing to comment may ask the National Park Service in their comment to withhold their personal identifying information from public review, the National Park Service cannot guarantee it will be able to do so.