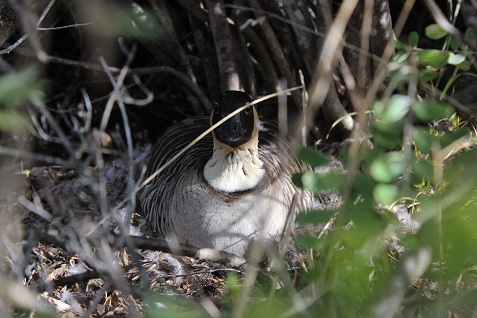 News Release Date:
December 29, 2014
Contact: Polly Angelakis, 808-572-4450
On December 26th at 7:15 am a female nēnē was killed by a car on the downhill side of the park road near Headquarters Visitor Center. The bird had a brood patch (featherless area on its underside used to transfer heat to eggs) indicating that it was nesting.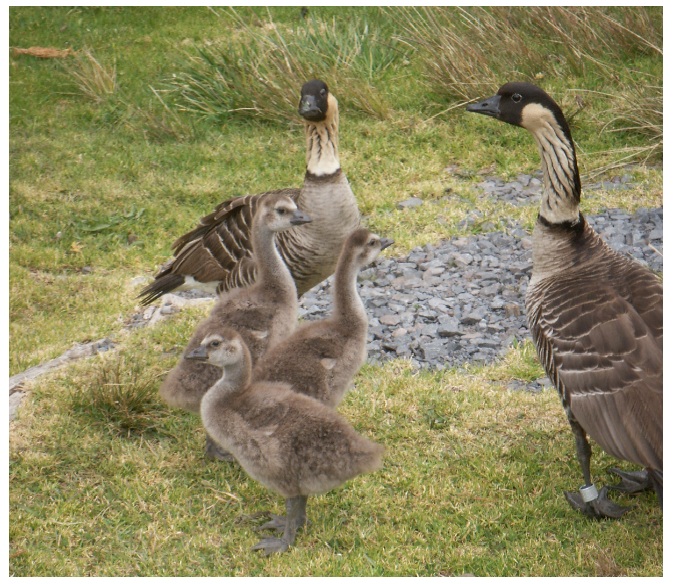 Nēnē family NPS
 Nēnē mate for life and share incubation duties. "The eggs now have a much lower chance of survival," said park chief of interpretation Polly Angelakis. "The loss of one nēnē affects
generations. Driving slowly and cautiously is the easiest, most significant action we can all take to protect this endangered species."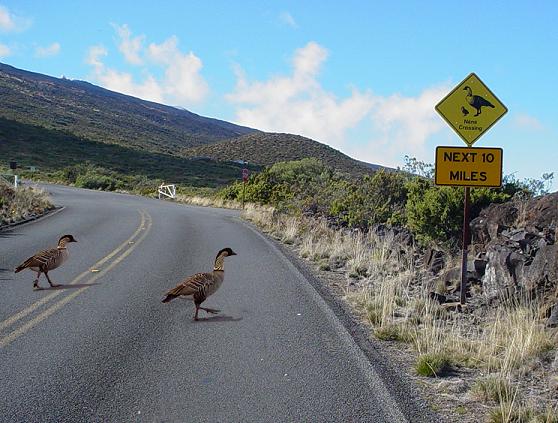 Nēnē crossing road NPS
This is the first nēnē killed in the 2014-2015 nesting season. During the two previous nesting seasons four and six nēnē, respectively, were killed by cars on park roads.