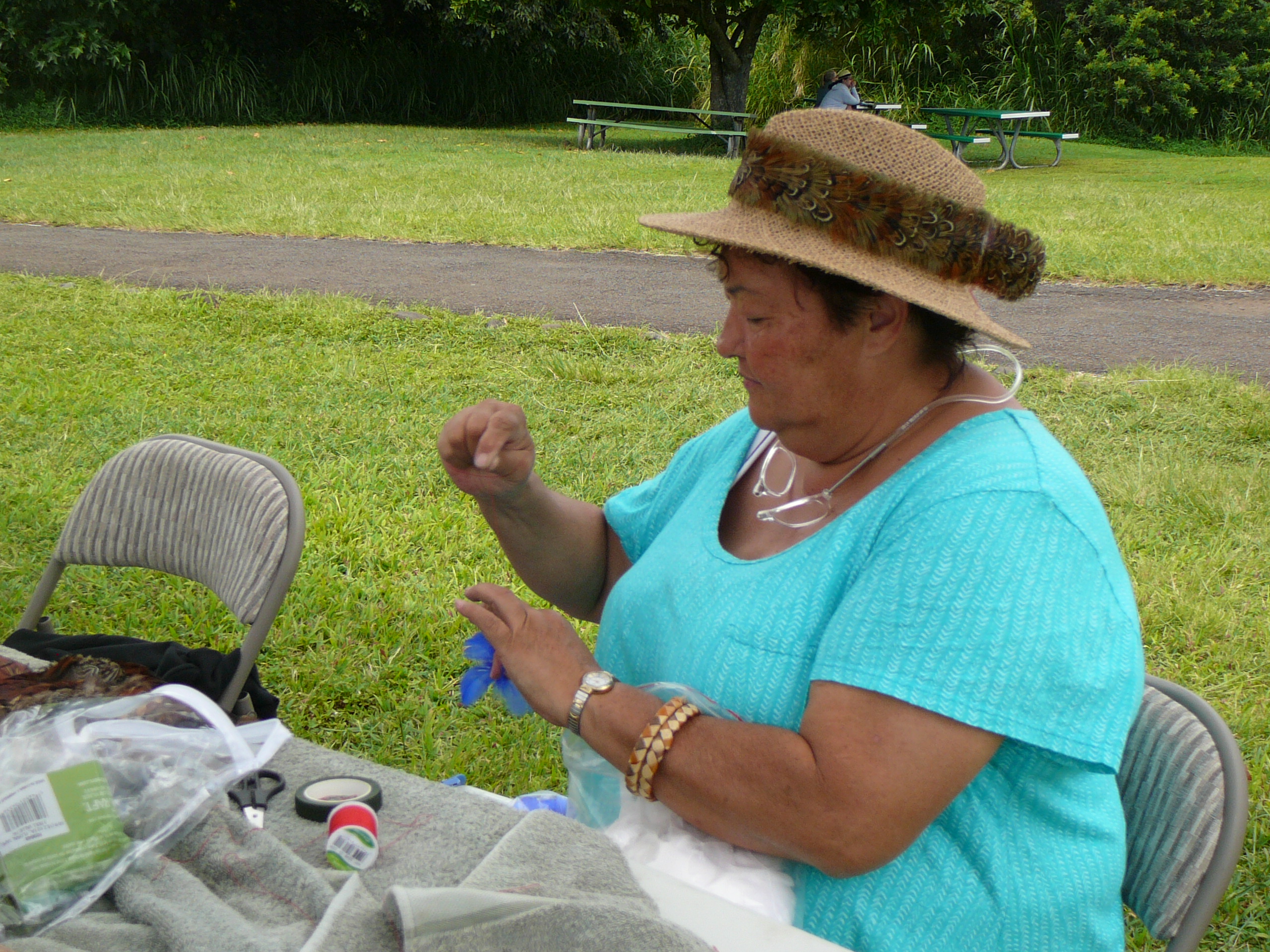 News Release Date:
August 11, 2014
On Sunday, August 17, Patricia Gomez will demonstrate feather flower making in the Kīpahulu District of Haleakalā National Park. The activity is part of Hana No`eau, the park's cultural demonstration series which features local residents.
Hana No`eau refers "to demonstrating and honoring the traditions of the Hawaiian people."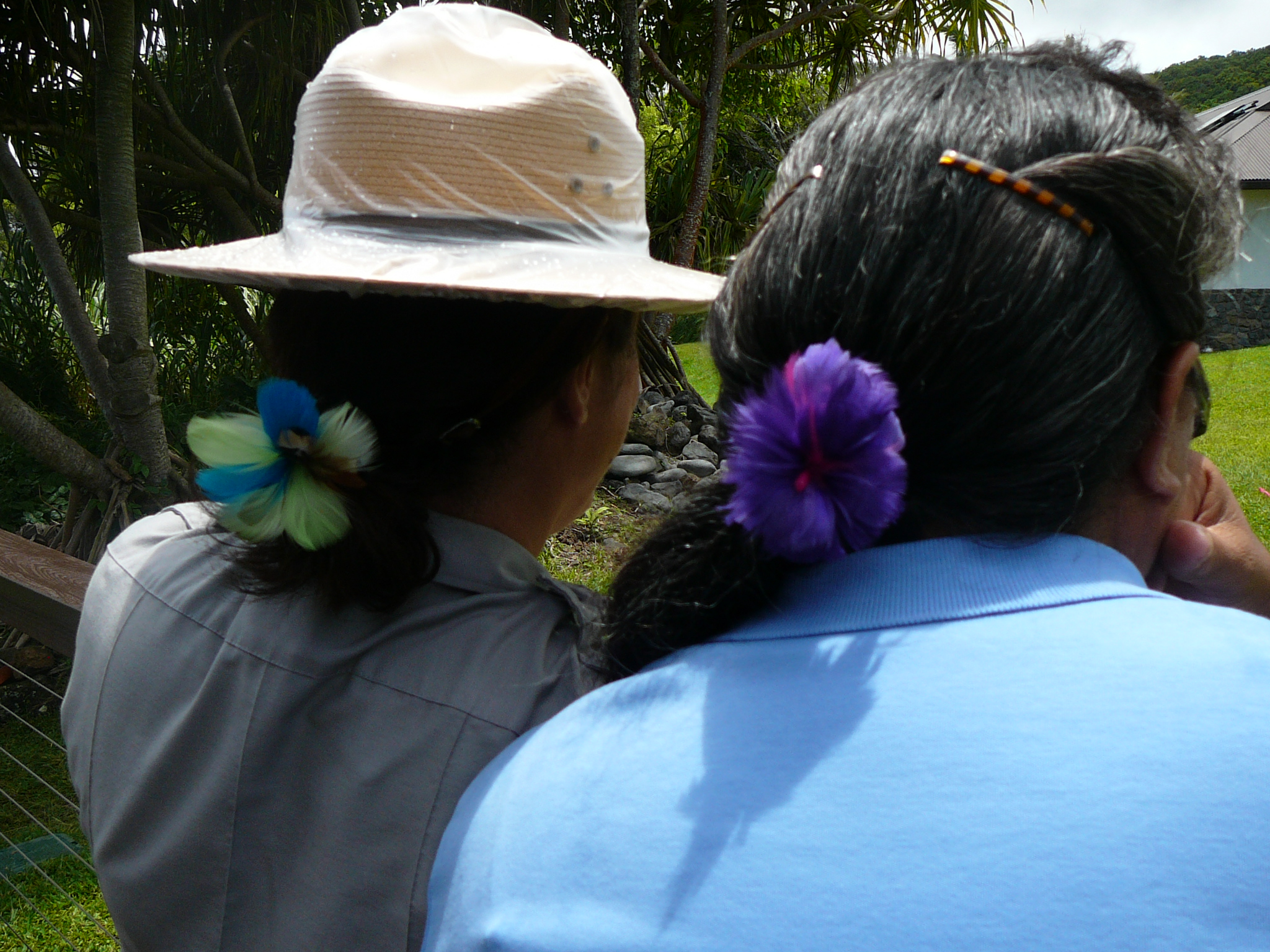 Flower Examples
The series, which started on June 14, has featured other local cultural practitioners including Bolly Helekahi (coconut leaf weaving), Judy Kinzer (hula) and Pi`ilani Lua (ti leaf leis and Hawaiian games). The series is funded by the Hawai`i Pacific Parks Association, a non-profit partner of the park.
This feather lei making activity, originally scheduled for Saturday, August 9,was postponed to the 17th due to Tropical Storm Iselle. For an updated list of planned events please visit www.nps.gov/hale/planyourvisit/things2do.htm.