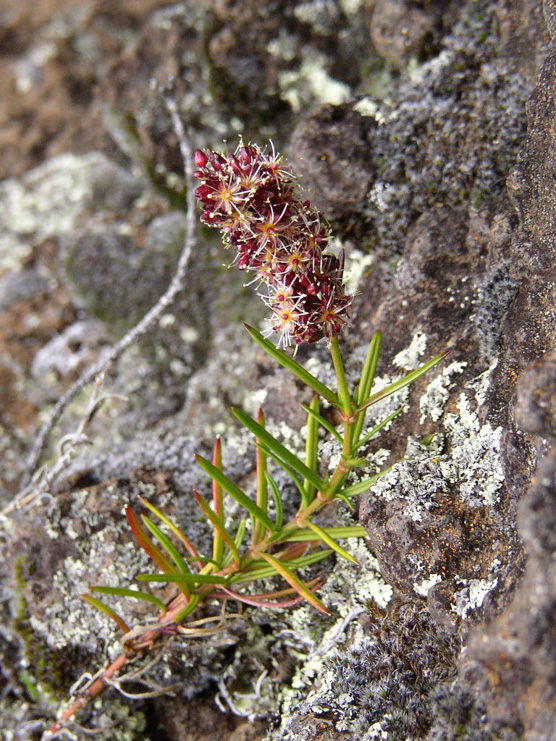 News Release Date:
April 25, 2008
Contact: Dominic Cardea, 808-572-4450
"Haleakala National Park has a 92 year old legacy of stewardship. This partnership extends that legacy to the whole mountain and positions the park to enter its centennial year in 2016, along with the National Park Service," said Superintendent Marilyn H. Parris. "What a great way to share and expand our legacy."
Anticipating the 100th anniversary of the establishment of the National Park System in 2016 the NPS issued the Centennial Challenge.  The National Park Centennial Initiative is a 10-year program to reinvigorate America's national parks for a second century of conservation, preservation, and enjoyment.  Established in 1916 Haleakala National Park (HALE) will also reach its centennial anniversary in 2016. 
Haleakala National Park and adjacent land mangers have employed active ecosystem management using fencing and animal control, succeeded by alien plant control and rare plant stabilization.  Although the results of cooperative ecosystem management across this watershed have been impressive, continued work battling invasive species and restoring rare and endangered species is vital.
"We have had some amazing successes in the park," notes long time Chief of Resources Management Ron Nagata, "But it is basically a holding action. With the focus of this partnership we can make a real difference to our neighbors and ourselves for the future. We are thinking in terms of the mountain community not the isolated mountain top."
The Centennial Project for Haleakala proposes to match the effort by the Maui Invasive Species Committee (MISC) to expand on current watershed management to prevent the invasion of ecosystem-modifying weeds such as pampas grass and miconia into Haleakala National Park and other prime conservation areas of the watershed. 
The invasive weed miconia requires working across 35,000 acres to prevent its spread. Pampass grass is dispersed by the wind into the far reaches of the watershed. "The Centennial Challenge is going to make a huge difference in stopping these weeds from destroying our life giving forest," commented MISC Manager Teya Penniman. "Maui is blessed to have such strong support from the National Park Service, Maui County, and the State of Hawai'i."
"The County of Maui is pleased to share in this partnership, which combines the efforts of different agencies to protect our limited natural resources for many generations. From mauka to makai – mountains to sea - our unique landscape and cultural history challenge us to make the most of our collective efforts to protect and restore our critical ecosystems. I commend the National Park Service for its commitment to stewardship and the Maui Invasive Species Committee for its dedicated work", said Mayor Charmaine Tavares.
Additionally partners will cooperate to restore rare and endangered plants found only on Haleakala.  The project will propagate and plant a suite of rare and endangered species that are not recovering naturally, safeguarding the continued existence of the species in the park. 
"It is very exciting," notes veteran Program Manager Steve Anderson. "We mälama (care for) plants so rare and unique that they only exist in inside the park, where they are protected from feral goats and pigs. Due to this partnership effort they will thrive."
Maui students will actively participate in the project through the Hö'ike o Haleakala environmental education curriculum.  The curriculum will be taught in an estimated 90 classroom sessions per year along with bi-monthly field trips educating students on the value of the project and park/watershed resources and the threats from weed invasion. 
"I believe this is the heart of the project," says chief of education Dominic Cardea, "We are getting students and children to care about Haleakala so that they will care for it. They are our future."
Haleakala National Park's Centennial Project will cost $2,230,000 over a two year period.  The NPS Centennial Challenge will contribute $500,000 per year and the Maui invasive species committee will contribute $600,000 in 2008.
Today partners will kick off the project by replanting keiki of threatened Haleakala silversword back into designated critical habitat near the Haleakala summit.  Partners welcome and encourage volunteers to assist with this effort.  For more information about volunteering with this project please contact Melissa Chimera Volunteer Coordinator Haleakala National Park.  572-4487