Oral History: Talk Story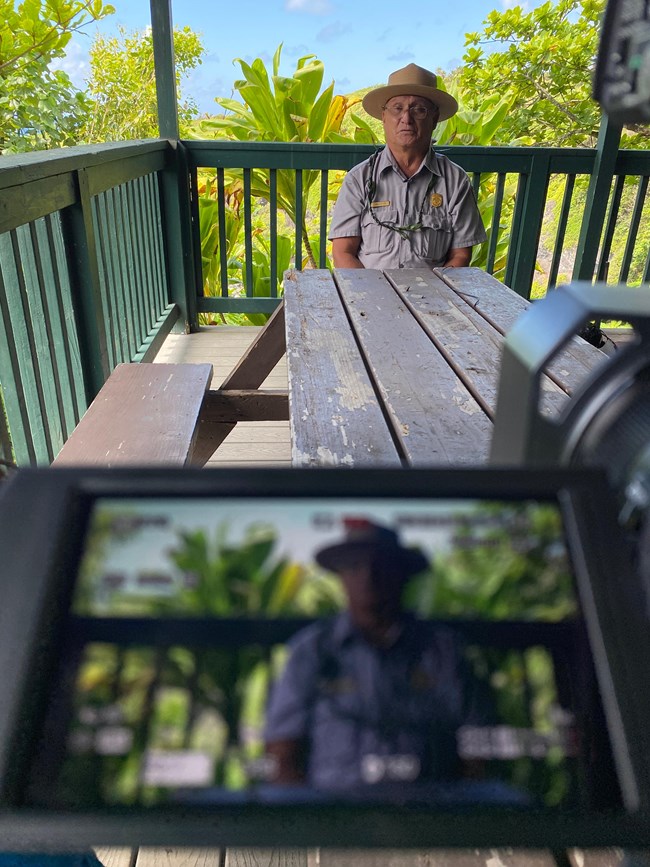 Oral history is a method of studying places or events with an emphasis on the personal experience of the people involved. Just as the Hawaiians learned from their kūpuna (elders), we study oral history to learn from people's direct experiences, shared wisdom, and personal insights. These insights give us a more intimate view of history, and at Haleakalā, a deeper connection with the Park and the ʻāina (land).

Oral history is centered around recorded interviews of people who are willing to share the stories of their own life experiences. These interviews are transcribed and archived to be available as primary resources for historical research. Using modern technology like audiovisual recording, online repositories, and long-term archival storage, oral history combines the intimacy of oral tradition and the resources of modern scientific study.
In 2021, researchers from the University of Hawaiʻi at Mānoa's Center for Oral History interviewed 13 present and past employees and volunteers of Haleakalā National Park to ask about their experiences working in the park. This project, which highlights a few of those interviews, is the result of collaboration between the UH team and the National Park Service. Through the stories of our kūpuna, we can see into the Park's past, connect with the people who have worked here, and learn about the ways we can manage this ʻāina in the future.
In this project we enter the space where oral history and talk story meet to learn more about our park.

Stories coming soon
Last updated: October 22, 2021