Plan Your Visit


Hagerman Fossil Beds National Monument was created in 1988 to preserve one of the richest Pliocene fossil sites in the world. Today, it remains an important site for paleontological research, as well as a fascinating window to the ancient world.
Visitors can find fossils on display at the visitor center in the town of Hagerman. Due to the fragility of fossil resources and the inaccessible location of the beds, there are no fossil excavation sites open to visitors.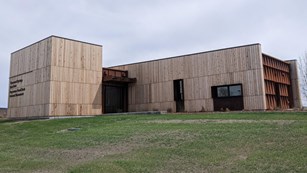 Thousand Springs Visitor Center
Now open: the new home of Hagerman Fossil Beds National Monument and Thousand Springs State Park!
Last updated: May 2, 2022