Plan Your Visit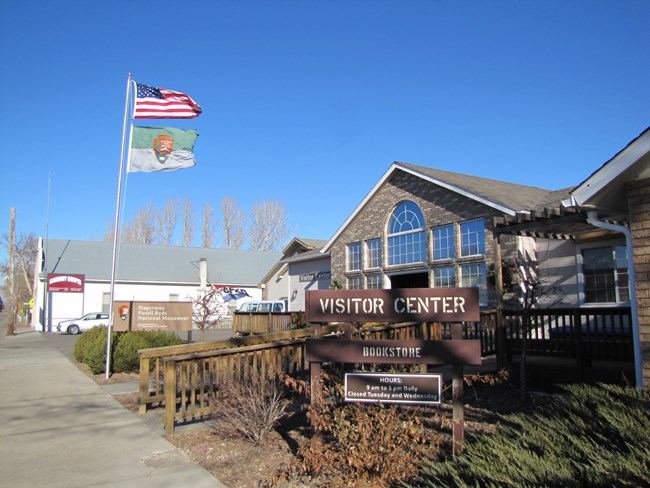 When visiting Hagerman Fossil Beds, we recommend you stop at the
Visitor Center
, located in the town of Hagerman at 221 North State Street (Route 30), to begin your visit. There you get the latest information, see an introductory movie, view fossils up close, and obtain maps and information about what there is to see and do in the area.
The visitor center is across from the Hagerman High School on the main route through town, Route 30. Parking is either parallel to the road (for large RVs or vehicles with something in tow) or along the side of the building (for standard size cars and pick-ups). The Hagerman Chamber of Commerce offices are next door and may be another good resource for your travel planning. They also welcome your temporary parking in their parking lots.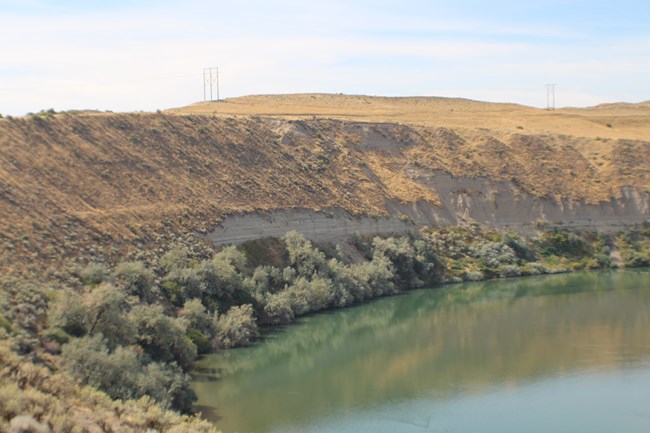 Many people using GPS end up at the fossil beds themselves. There are no fossil quarries or places where you see fossils in the ground. We do, however, have two overlooks with parking. One features a great view of general stratigraphy and the Snake River, the other highlights the Oregon Trail. Because the grounds are unstable, and the fossils delicate,
hiking trails are few
and off trail hiking is not permitted.
Please,
if you find your GPS unit is sending you off paved roads consider returning to one of the overlooks for a park brochure.
The brochure has a map inside which includes the marked location of our visitor center.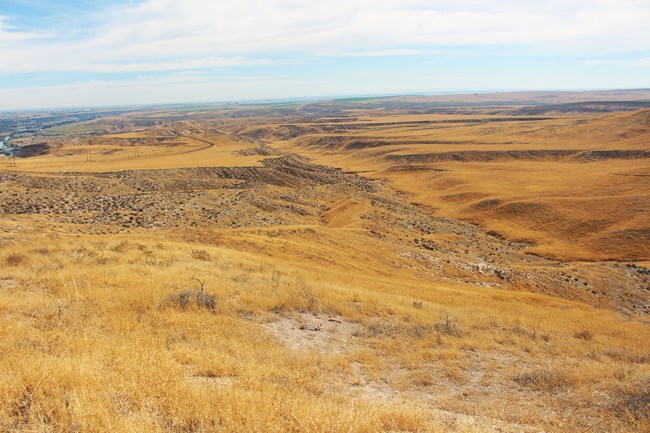 The Oregon Trail passed through the park and wagon ruts from those original travelers are still visable. A 3 mile hiking trail takes you to viewing points for these ruts and through other park features. Please remember to be safe, watch for park wildlife and consider your limits and preparation (drinking water, good footwear) before hiking.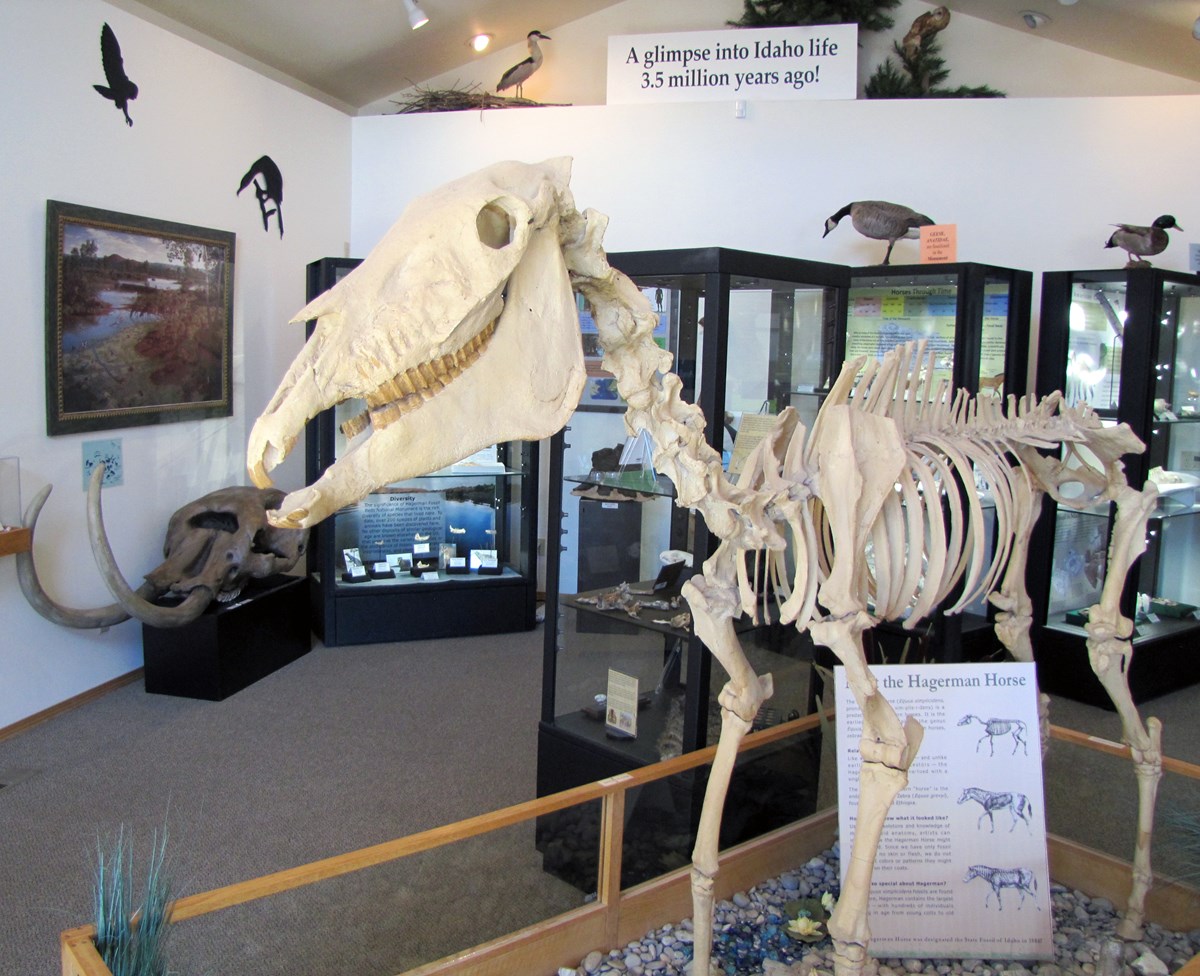 Last updated: April 23, 2019