Fossils


Hagerman Fossil Beds National Monument preserves one of the world's richest sites for Pliocene-aged fossils, about 4 to 3 million years old. The fossils found here represent hundreds of species of plants and animals; some are unlike any species living today, while others are the ancestors of species still found in the Hagerman Valley. The site is most famous for containing the world's largest assemblage of Equus simplicidens (the "Hagerman Horse"). Numerous type specimens have been found here as well, including the peccary Platygonus pearcei and the recently-identified otter Lontra weiri.
The monument's paleontological resources are contained in a continuous, undisturbed stratigraphic record spanning at least 500,000 years. The fossils deposited here appear to represent an entire paleontological ecosystem with a variety of habitats such as wetland, riparian, and grassland.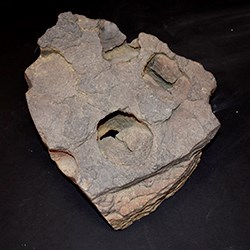 What are Fossils?
Fossils are the preserved remains or traces of an organism, from bacteria to human beings. Many fossils come from body parts such as bones, teeth, and shells, but trace fossils, such as footprints or coprolites (fossilized scat), also contain valuable information. Fossilization can occur only under just the right conditions, and less than 1% of the plants and animals that have ever lived have been preserved. An even smaller number have been found by paleontologists.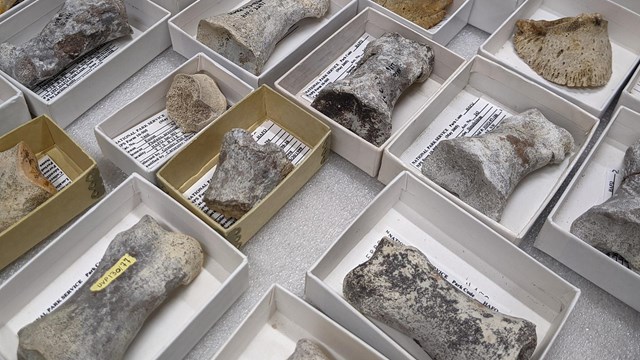 What is Paleontology?
Find out what paleontologists really do— and check out the latest paleo news from Hagerman and other National Park Service sites.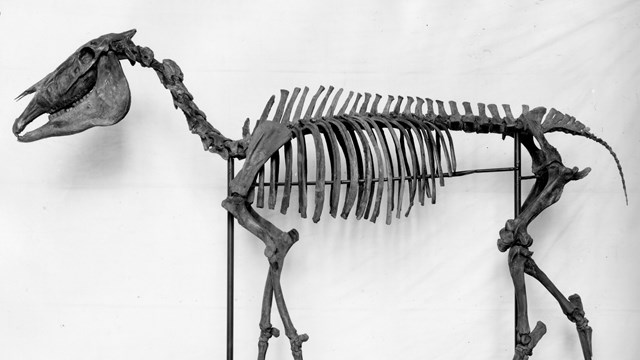 Finding Fossils at Hagerman
Learn how the first fossils were excavated and how we became a national monument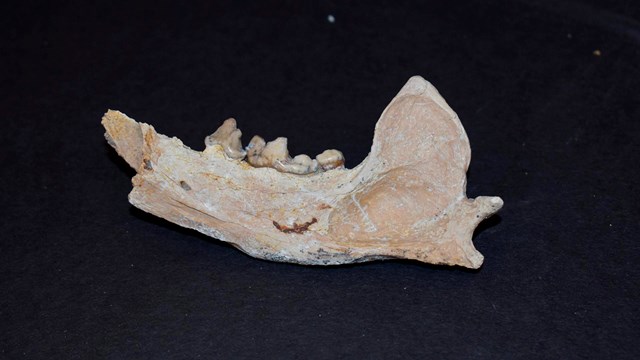 Fossil Photo Gallery
Take a peek behind-the-scenes at Hagerman's collection of Pliocene fossils.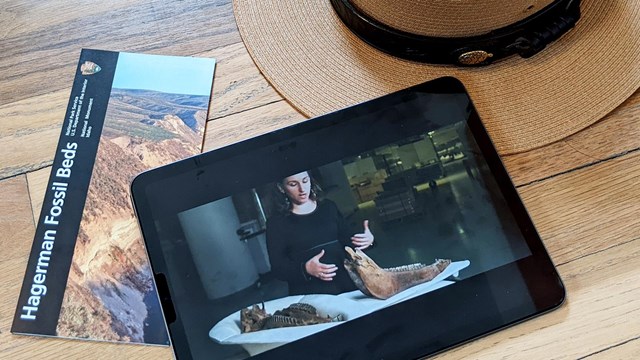 Watch the Park Film
Learn more about how scientists are piecing together animals and habitats from the Pliocene.
Last updated: December 15, 2022