Pets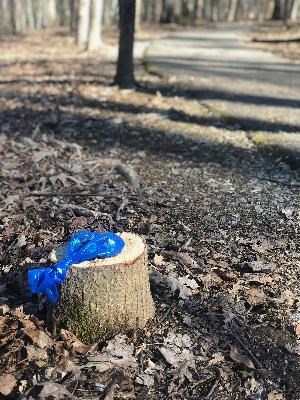 Pets are allowed on the battlefield if on a leash and under control. Leashes cannot exceed 6 feet in length. At no time are pets allowed to be off leash and run free. Pets are not permitted in the visitor center, unless they are Service Animals. A Service Animal is defined as an animal "that has been individually trained to do work or perform tasks for an individual with a disability." If you have questions, you can consult the U.S. Department of Justice's webpage of "Frequently Asked Questions about Service Animals and the ADA"
Leash your dog because it's the rules!
Leashes protect dogs from becoming lost and from wilderness hazards such as sick, injured, or rabid animals.
Unleashed dogs intimidate other battlefield visitors and their dogs, depriving them of the peace this park provides.
Unleashed dogs could harass, injure, and sometimes kill wildlife.
A leashed dogs keen senses can enhance your awareness of nearby wildlife or possible dangers.
Unleashed dogs increase the probability of dogs being banned from Guilford Courthouse National Military Park.
Failure to leash your dog may result in a fine above $75.00.
Pick up the poop!
Protect the ecosystem by picking up after your dog. "Dog feces is not a 'natural fertilizer.' Dogs are not native to our forest environments, so nature lacks a seamless way of managing dog waste, especially when it's deposited onto a trail in high quantities. Parvovirus, giardia and roundworms are just a few of the organisms you, your family and your pets probably don't want to encounter on a hike, yet dog feces can carry such parasites and pathogens. The park has waterways that are integral to Greensboro, which means these diseases are in the urban water supply.
Owners of pets are responsible for waste cleanup and any damage their pets cause. Please clean up after your pet! Leaving bagged poop on the trails is NOT an option. The bags will degrade or rip, and the waste will infect the environment.
Protect the people, nature, and fellow pooches in the park!
The Park has 7 waste disposal locations, equipped with bags. You can find these at the Forbis Monument, Stop 2, Stop 4, Stop 6, Stop 7, and Stop 8 next to the parking lot. Grab a bag and go!


Last updated: July 2, 2020