Be A Junior Ranger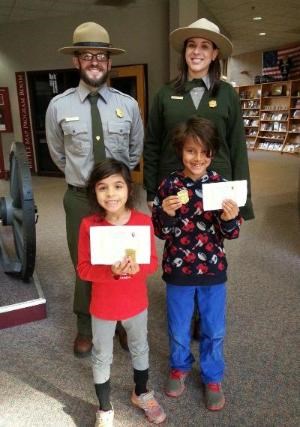 Junior Ranger
Come to the Battlefield Visitors Center and ask a Park Ranger for a Junior Ranger Book and pencil. You can explore the history of the Battle of Guilford Courthouse in the Visitor Center and the park. The Junior Ranger book is divided into two parts based on age. You are never too old to be a Junior Ranger! Plan to spend 30 minutes - 1 hour on the activity, depending on age. Activites range from word puzzles, maps, writing reflections about the battle, listening to music, and math!

Kids who are under 10 years old will complete the activites marked with the British flag.

Kids who are 10 years or older will complete the activities marked with the Guilford Militia flag.


Last updated: January 17, 2021