History & Culture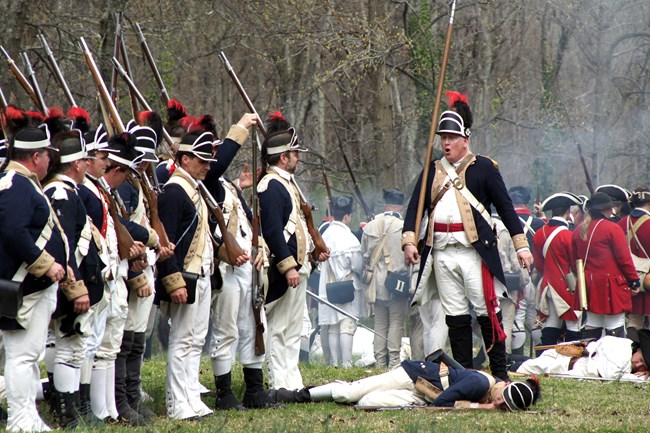 On March 15, 1781 the largest, most hotly-contested battle of the Revolutionary War's Southern Campaign was fought at the small North Carolina backcountry hamlet of Guilford Courthouse.
Major General Nathanael Greene, defending the ground at Guilford Courthouse with an army of almost 4,500 American militia and Continentals, was tactically defeated by a smaller British army of about 1,900 veteran regulars and German allies commanded by Lord Charles Cornwallis. After 2 1/2 hours of intense and often brutal fighting, Cornwallis forced his opponent to withdraw from the field. Greene's retreat preserved the strength of his army, but Cornwallis's frail victory was won at the cost of over 25% of his army.
Guilford Courthouse proved to be the highwater mark of British military operations in the Revolutionary War. Weakened in his campaign against Greene, Cornwallis abandoned the Carolinas hoping for success in Virginia. At Yorktown, seven months after his victory at Guilford Courthouse, Lord Cornwallis would surrender to the combined American and French forces under General George Washington.


Last updated: July 21, 2019