Volunteer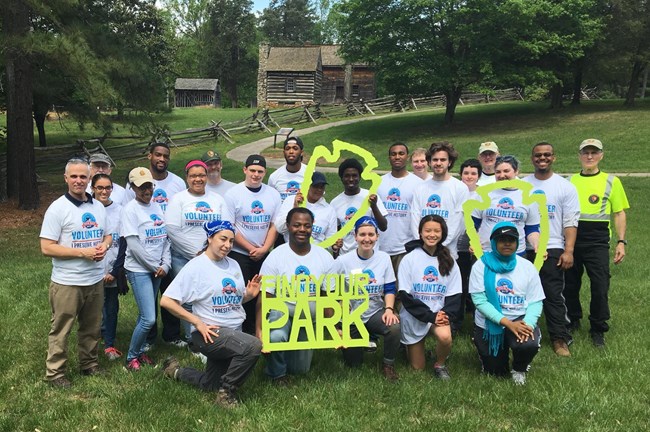 Volunteering is an American tradition that lives on at Guilford Courthouse National Military Park. Our volunteers collaborate with park staff to preserve and protect historical, cultural, and natural resources, as well as assist with educational programs at the park. Our success depends on people like you who treasure this special place. We offer volunteer opportunities for individuals or groups, recurring or single time volunteer positions, public service days, stewardship events, and special events. We look for dedicated, reliable individuals who are able to work a flexible schedule that may involve weekdays, weekends, morning, or afternoon.

Click on the portals below to read position descriptions for our different volunteer opportunities. Some volunteer positions only operate during specific periods based on staff availability to supervise or the park's needs. Volunteer roles span across different divisions in the park, though your first point of contact will be the Volunteer Manager for submitting your resume and references, and then interviewing for the position.

All volunteers are required to complete a formal volunteer agreement before volunteering. Volunteers who work for extended periods of time will wear volunteer uniform shirts. Volunteers are a critical part of this mission and we hope that you will feel supported by the park and community, and also work diligently to serve in return.

If you are a current volunteer you can access our Volunteer Manual and Policies, suggested reading, and suggested training on our Volunteer Resources Page.


Last updated: January 7, 2020