Lesson Plan
Stewardship (Tardigrade Research Wrap-Up North Carolina Middle School)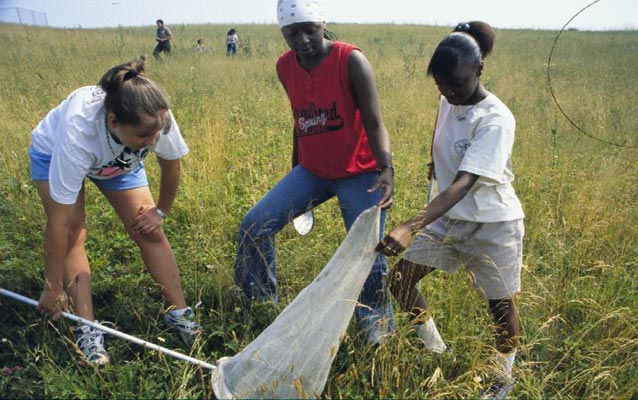 Grade Level:

Sixth Grade-Eighth Grade

Subject:

Service Learning

Duration:

30 minutes

Group Size:

Up to 60

Setting:

classroom

National/State Standards:

North Carolina Essential Standards Grade 7 Science 7.L.1.2

Keywords:

stewardship, service learning, Great Smoky Mountains National Park
Overview
This lesson allows students to understand the term of "stewardship" and discuss how they can become a steward in their community.  The overall unit is broken into three parts including a trip to the park, a preparation activity and two wrap-up activities.  This is part two of two of the field wrap-up activities of the unit.
Objective(s)
The students will be able to:
1) understand what the term "Stewardship" means
2) understand how the students can become a steward in their school and their community

Background
After their field trip to the Smokies, students will watch a video on Stewardship and discuss ways they can contribute to their National Park and their community.
Teachers coming on the accompanying field trip should download our complete field trip packet that includes this Tardigrade Research Preparation pre-site lesson, information and directions about the field trip and the Tardigrade Research Wrap-up post-site lessons.
Download the full Tardigrade Research Field Trip packet here (includes Preparation and Wrap-up lessons).
Link to the Tardigrade Research Preparation lesson
Link to the Tardigrade Research Wrap-up Part 1 and Part 2 lessons
Materials
Students will watch a video about stewardship activities in Great Smoky Mountains National Park.
Procedure
Step 1: To view the Stewardship podcast video go to
http://www.thegreatsmokymountains.org/eft/10modules.html Turn the microscope knob that appears on the computer screen to Section 7, Backyard Stewardship. Click "Watch Video" and view video. Ask students how they can become stewards within their own school and community.
Assessment
Students can create a concept map for the subject of "stewardship" before starting the series of lessons. They can create a second concept map for comparison after viewing the podcast. Did students show any gains in their organization of their knowledge; the use of concepts, content and terminology and connections; and knowledge shown between the relationships of concepts. Please see our concept map scoring rubric for grading guidance.
Park Connections
One of the primary goals for education programs in National Parks across the country is to promote stewardship for park resources and to inspire park visitors to engage in stewardship activities.
Extensions
Teachers can have students adopt a stewardship project on the schoolyard, in their community or at a nearby park.
Vocabulary
Stewardship: Our responsibility to care for our natural resources - land, air, wildlife and water - sustainably, so future generations can enjoy them.
Last updated: April 14, 2015