Permits & Reservations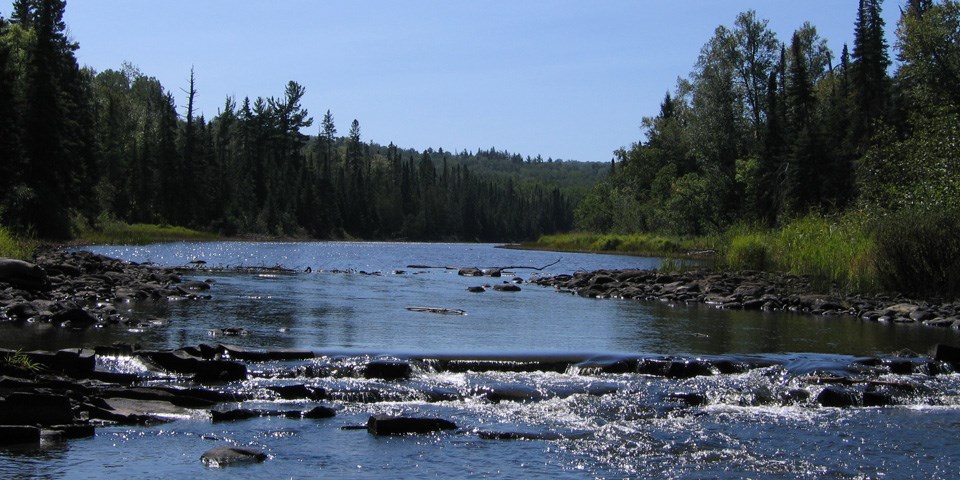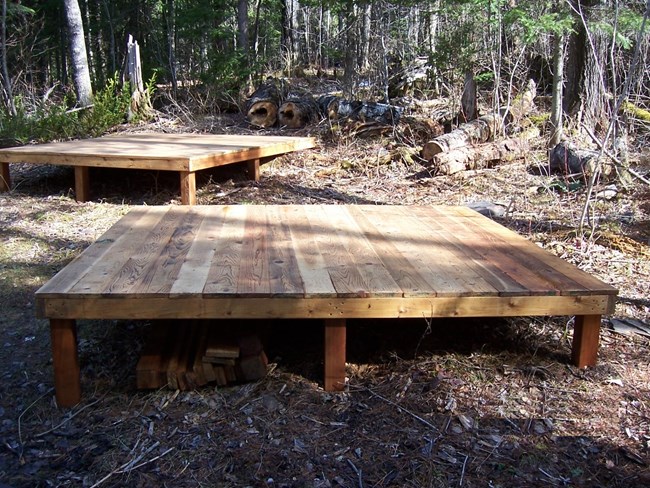 Backcountry camping at Grand Portage National Monument
The Grand Portage is a nearly nine mile portage/trail that connects Lake Superior to the Pigeon River over land. The hilly, rocky, rutty route challenges even experienced hikers. When making your camping plans please take into consideration your group's physical condition and experience. Know your limits.
Camping at Grand Portage National Monument is limited to two campsites at Fort Charlotte.

Campsites are equipped with tent pads and must be used to protect the delicate topsoil at Fort Charlotte.

A free backcountry permit is required for all camping at Fort Charlotte.

Campsites are limited to nine people.

Make camping reservations well ahead of time, Fort Charlotte is becoming a popular destination. Allow two weeks for permit processing.

Applications for camping permits can be submitted any time of year.
How to Apply for a Backcountry Permit
Complete all fields on the Fort Charlotte Backcountry Permit Application.
Save the form on your Desktop or other file on your computer
Attach it in to an E-mail and send to: grpo_back_country@nps.gov
USPS Mail request can be sent to - Grand Portage National Monument, Backcountry Permits, P.O. Box 426, Grand Portage, MN 55605.
For further information about camping, view our Camping Information page.
Thank you for your cooperation and efforts to help preserve and protect our park for present and future generations of canoeists, backpackers, and hikers.
A backcountry permit is required for:
Overnight camping at Fort Charlotte
A backcountry permit is NOT required for:
Day hikes (this includes nighttime "day" hikes)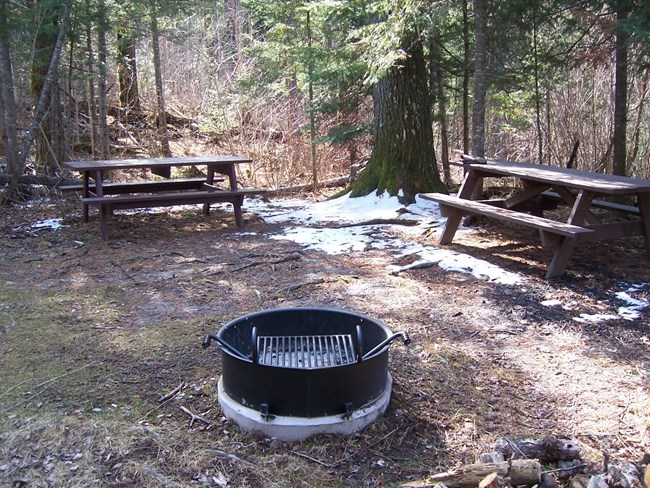 Rules - Best Practices
Backcountry travelers must have their permit in their possession while in the backcountry.
Once camp is established, the permit must be attached to a pack, tent, or other equipment in plain view so it can be easily checked by rangers. A plastic zip-lock style bag will keep your permit dry.
Permits are valid only for the trip leader, itinerary, number of people, and dates specified on the permit.
Permits for all overnight backcountry use must be obtained through Grand Portage National Monument.
PDF Issues?
If you are using a web browser to view and use our PDF forms, you may experience issues where the PDF does not function correctly.
Some web browsers do not automatically open PDFs using the Acrobat Reader application. Using a different PDF viewer in a web browser can cause the form to malfunction.
To fix issues with our PDF forms you have two options.
1. You can select the Acrobat Reader plug-in for your browser's default application for viewing PDFs.
Or 2. You can right click and save the PDF document to your desktop and then open it with the Adobe Reader application..
Current Hydrograph
The USGS provides a duration hydrograph that is very useful for forecasting paddling conditions on the Pigeon River from South Fowl Lake to Ft. Charlotte.
After examining the current hydrograph (be sure to select the right year) you should note that very difficult paddling conditions can be expected at 100 cfs (cubic feet per second) and below.
At this low water stage, you can expect exposed rocks in the river channel- especially where the English portage used to be located.
The English portage is likely little used today as there is typically more than sufficient water to float through this section of river.
Very good paddling conditions can be expected at 500 cfs. Conditions for paddling become more complex and difficult as discharge increases above 500 cfs.
Last updated: October 25, 2020