About Rendezvous Days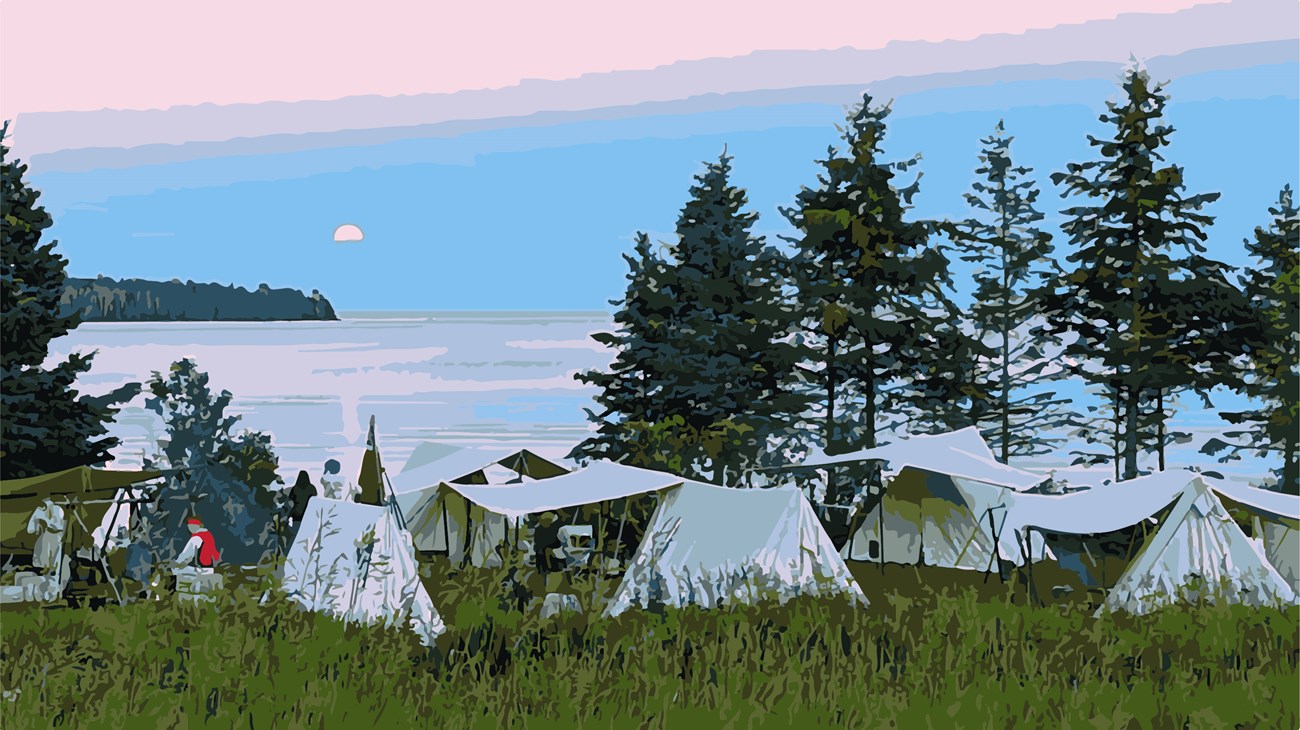 Grand Portage Rendezvous Days is Free and Open to the Public
Grand Portage Rendezvous Days is a celebration where friends and family return year after year to attend and participate in events held in the community. Held on Friday and Saturday this year, August 11-12, 2023, this event is one you do not want to miss! Music, dancing, craft demonstrations, and hands-on workshops ensure an exciting visit to Grand Portage National Monument.
Admission is free. Visitors are not required to wear period clothing. Come as you are!
No vendors, demonstrations only
Visit our Eating & Sleeping page for information about where to stay.
Directions to the Monument from Duluth, Minnesota and Thunder Bay, Ontario.
No pets (except service animals) the stockade (Historic Depot)
View the National Park Service Centennial 2016 Rendezvous Days photo gallery.
Rendezvous Days Pow Wow
The Pow Wow, hosted by the Grand Portage Band, is located just up the road within walking distance of the Monument.
For questions about the Pow Wow, including vendors, please email Brittany Anderson at the offices of the Grand Portage Band of Lake Superior Chippewa
For details about the Pow Wow and schedule (coming soon) see the Grand Portage Rendezvous Days Facebook Page
Service animals are allowed outside of the arena as long as they have their vests on. All dogs are prohibited within the dance arena.
2023 Grand Portage Rendezvous Days Celebration Pow Wow schedule
The Pow Wow runs Friday to Sunday, August 11th -13th at the Pow Wow grounds.
View the 2023 Schedule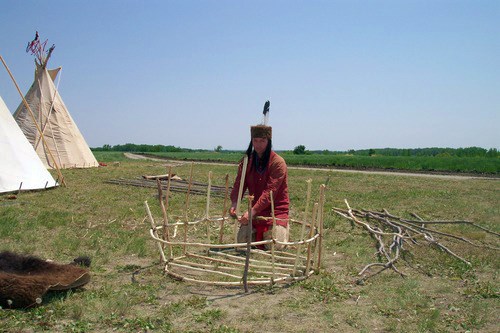 The North West Company Looks West
Historically, the North West Company (NWC) and Gichi Onigaming (Grand Portage Trail) opened the West for exploration and profit. This year in the historic depot, there will be several events and workshops that focus around their encounters and the differences reflected by the new landscapes. At that time, birchbark canoes were the main means of transportation. In areas lacking birch trees, however, bull boats replaced canoes. A highlight of the weekend will include the building and launching of a traditional bull boat made from bison hide.
View the 2023 Monument Daily Schedule: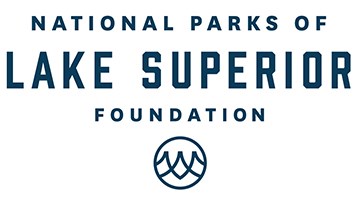 Thank you to our generous sponsor!
If you're interested in finding out how you can support Grand Portage National Monument, please visit our partner, National Parks of Lake Superior Foundation (NPLSF), at nplsf.org for more information. The mission of NPLSF is to provide financial support for projects and programs that preserve the natural resources and cultural heritage of all five national parks along Lake Superior. NPSLF is charged with their stewardship and is committed to their long term support, preservation, and enhancement.
Last updated: July 20, 2023