Grand Portage National Monument Rendezvous Days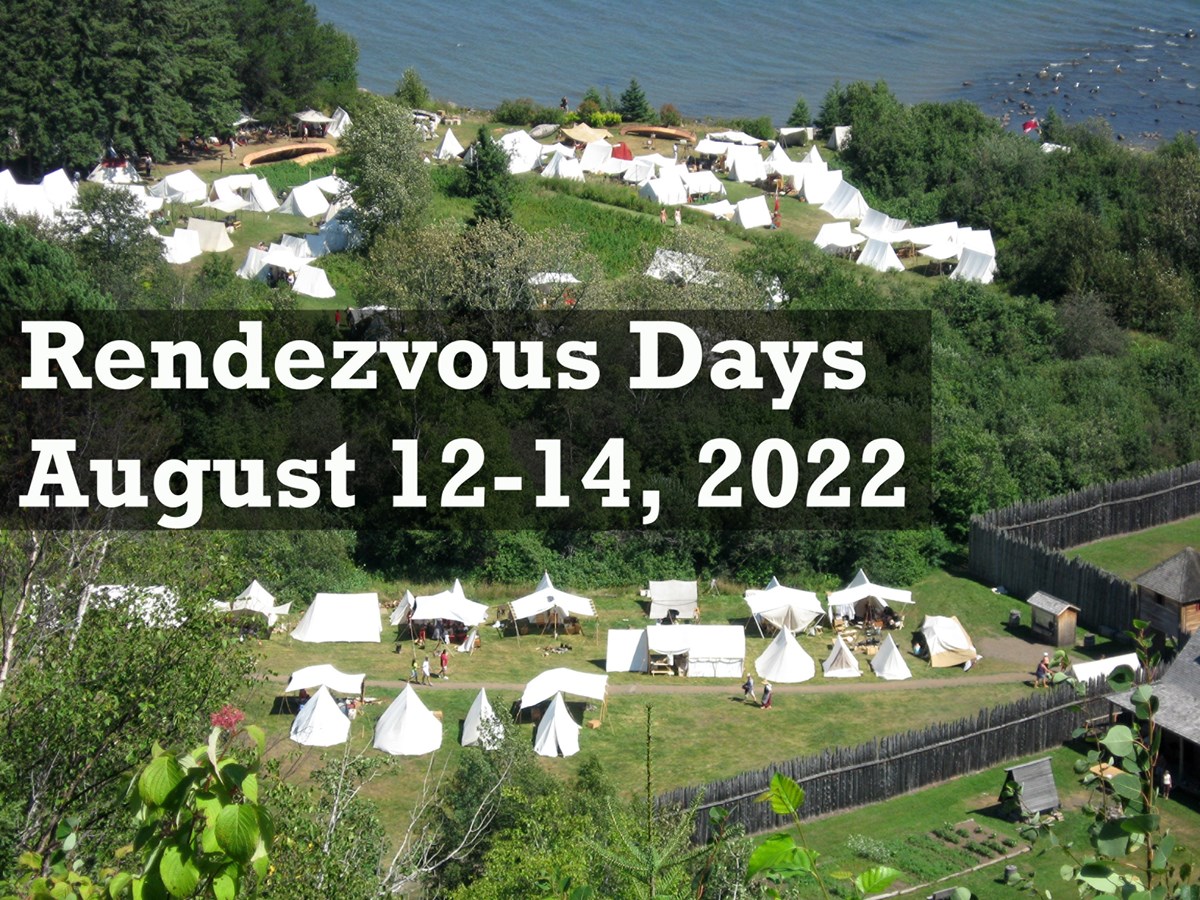 It is 1797, the Rendezvous is in full swing, and over a thousand people work and linger within the palisades and surrounding area. North West Company agents, clerks, and partners gather to conduct business and celebrate their good fortune. They arrived by canoe with the voyageurs bringing trade goods from the east, and furs from the north. Native American families gather by the shore to trade and reunite with friends and family. It all happened right here in Grand Portage. Today, during Rendezvous Days, costumed interpreters portray late 18th century life in the fur trade era. Park rangers and volunteer re-enactors provide you with a unique view into the hustle and bustle of Grand Portage over 220 years ago. This year we look at transportation. Transportation made up over 50% of the North West Company's budget.This summer, along with the usual canoes and Mackinaw Boat, you'll learn about the birth of hot-air balloons and the fascinating history of the Ojibwe Sprit horse.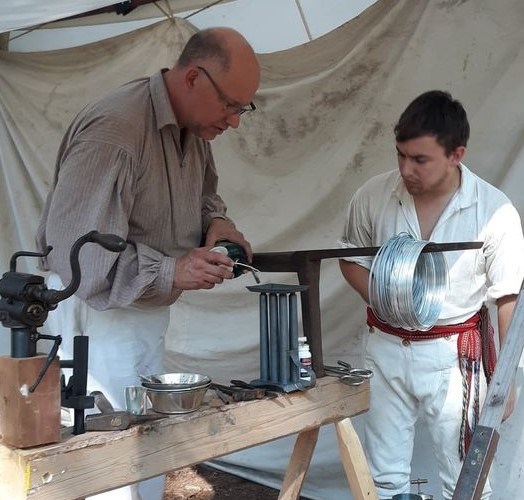 Rendezvous Days Program
The stockade, reconstructed buildings and historic encampment are open to the public from 9 a.m. to 5 p.m.
The Heritage Center is open 8:30 a.m. to 5 p.m.

Visitors are not required to dress in period costume.
Come as you are!

Admission to Rendezvous and the monument grounds is free. Donations to support future events and interpretive programs are appreciated. Thank you for your support!
Historic Encampment Tours:
Join a free one-hour guided tour of the 18th century fur trade Rendezvous encampment. Meet at the information tent near the north gatehours. Friday: 12pm & 3pm, Saturday: 11am & 3:30pm
Archeological Site Tours:
A one hour tour of a mid- to late- 18th century archaeological site. Friday & Saturday: 11am & 2:30pm
Workshops Registration opens at 9:00 am
For more information or to register for a workshop, please visit the Information tent near the North Gate.
Workshops are free and open to the public.

Friday, August 12th
Activities and Programs
10 am: Stone Bridge Singers Drum Ceremony - Great Hall Lawn
1 pm: Meet the Ojibwe Horses - Great Hall Lawn
2 pm: 18th Century Music Jam! - Great Hall Lawn
3 pm: 18th Century Puppet Show - Historic Encampment
3:30 pm: Camp Chore Challenge - West Lawn of the Great Hall
5 pm: National Monument Closes - Thank You for Visiting Today
Workshops
11 am: Cornhusk Dolls/Voyageur Action Figures - Workshop Tent
11:30 am: Kids' Wooden Voyageur Box - Workshop Tent
1 pm: Kids' Wooden Voyageur Box - Workshop Tent
2:30 pm: Make a Trade Mirror - Workshop Tent
1:00/2:30/4:00 pm: Tinsmithing for Kids - Tinsmith Shop
2:30 pm: Blacksmithing for Men/Ice Creepers - Blacksmith Shop
3:30 pm: Blacksmithing for Men/Ice Creepers - Blacksmith Shop
Saturday, August 13th
Activities and Programs
9:30 am: Scavenger Hunt for Young'uns - Historic Encampment
10 am: Rugged Voyageur Contest - Inside West Gate
11:30 am: Lacrosse Match - Great Hall Lawn
1:30 pm: 18th Century Puppet Show - Workshop Tent
2:30 pm: Meet the Ojibwe Horses - Great Hall Lawn
3:30 pm: Over the Waterfall live music - Great Hall Porch
4 pm: Voyageur Storytelling & Magic - Historic Encampment
5 pm: National Monument Closes until 8pm
8-10 pm: Live Music & Dancing, Open to all - Great Hall Lawn
Workshops
10:30 am: Basic Blacksmithing techniques for Women - Blacksmith Shop
10:30 am: Historic Tool Sharpening - Lepley Camp
11 am: Kids' Wooden Voyageur Box - Workshop Tent
11:30 am: Basic Blacksmithing techniques for Women - Blacksmith Shop
1 pm: Kids' Wooden Voyageur Box - Workshop Tent
2 pm: History of Wampum - Workshop Tent
3:30 pm: Fingerweaving for Kids Ages 12 and up - Workshop Tent
5 pm: National Monument Closes - Thank You for Visiting
Sunday, August 14th
Activities and Programs
10 am: Flint & Steel Fire Starting Contest - Historic Encampment
11 am: Bead Hunt for Young'uns - Historic Encampment
11:30 am: The Yoke's on You! Water Lifting Contest - Canoe Warehouse Yard
Workshops
10:00/11:30/1:00 Tinsmithing for Adults - Tinsmith Shop
11:30 am: Kids' Program - Kora's Camp
Last updated: August 12, 2022