Pets
Please be aware that having a pet with you will limit your activities in Great Basin National Park. Kennel services are available in the neigboring town of Baker, NV. Click on this link for more information.
Park Pet Regulations
Any animal that is not a trained service animal is considered a pet and must abide by all of the following rules.
Pets must be kept on a leash 6 feet in length or shorter at all times. This is for the protection of the pet, wildlife, and other visitors.
Pets are not permitted in Lehman Caves or at evening programs.
Pets are not permitted on trails or in the backcountry of the park, except leashed pets on the Lexington Arch Trail or the trail between Baker and the Great Basin Visitor Center.
(Please note: t

he unimproved dirt road to Lexington Arch is rough and rutted, requiring a high clearance, four-wheel drive vehicle and advanced driving skills to reach the trailhead. Some parts of the road may be impassable due to flood damage. Route finding may be necessary.)

Leashed pets can only be exercised in the campgrounds, in front of the visitor centers, and along roads.
Pet owners are required to immediately remove and properly dispose of fecal matter deposited by their pets. Deposit bags of fecal matter in a dumpster.
Pets may not be left unattended at campsites or tied to trees or other fixtures.
Why are there restrictions on pets in National Parks?
A national park is a refuge for native wildlife. Restrictions are intended to prevent stress and molestation of wildilfe, to protect pets from wildlife that may attack or harm them, and to provide an enjoyable experience for those visitors without pets. Domestic animals can also spread diseases to other wildlife through feces and other bodily fluids.
Horseback Riding
Horses and other pack animals (mules, burros, and llamas) are welcome in the backcountry of Great Basin. Please follow regulations.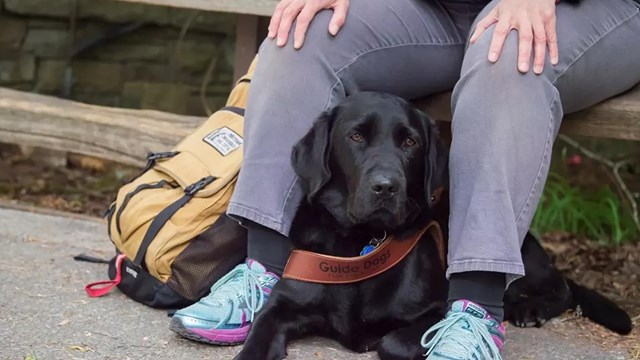 Service Animals
Learn about bringing your service animal to the park


Last updated: September 15, 2023