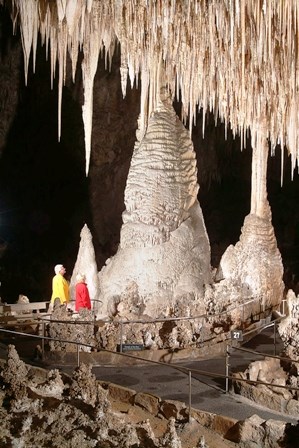 Your Underground Parks
Caves and karst features occur in 120 parks in all regions of the National Park System. 81 areas contain caves, and an additional 39 contain karst features. Over 3,900 caves are currently known to exist throughout the park system, and there is the possibility that there are hundreds more awaiting discovery.
Several National Park Service sites provide guided tours of key cave systems, while others allow for the permitted entry of backcountry caves. Below you will find links to several of the more prominent cave systems in the National Park System.
Solution Caves
Mammoth Cave National Park
Cumberland Gap National Historical Park
Russel Cave National Monument
Ozark National Scenic Riverways
Jewel Cave National Monument
Wind Cave National Park
Carlsbad Caverns National Park
Sequoia National Park
Orgeon Caves National Monument
Timpanogos Cave National Monument
Lava Caves
Hawaii Volcanoes National Park
Lava Beds National Monument
Craters of the Moon National Monument