2011 BioBlitz Hymenoptera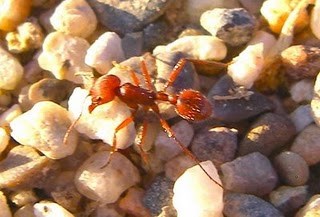 The third annual Great Basin National Park Bioblitz will be held August 1-3, 2011. It will concentrate on the Order Hymenoptera (ants, wasps, and bees).
Currently the park does not know any of the bee or wasp species that call Great Basin their home. This Bioblitz will help the park develop a list of these species, as well as learn more about what habitats they are found in.
Everyone is invited to participate. We need citizen scientists to search campgrounds, trails, and the backcountry. A training workshop will be held at the beginning of the Bioblitz that covers the natural history of Hymenoptera, along with collection techniques. Then a 48-hour collection period begins. Collecting equipment will be available for loan.
In order to know what's been collected, the park has invited experienced entomologists to come and assist. Dr. James Pitts from Utah State University will be leading the effort, along with several of his graduate students. The state entomologists from Nevada and Utah are planning on coming, along with entomologists from University of Nevada-Reno, University of California-Davis, Utah Museum of Natural History, and more. Additional entomologists are welcome to participate.
Participants are offered free camping during the event and an opportunity to experience their national park in a unique way. For additional information, please email us!
Last updated: January 17, 2018