Lehman Orchard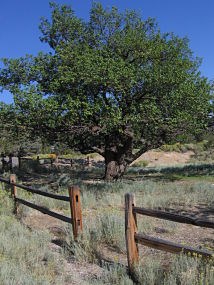 Fruit trees, some over 100 years old, still grow & thrive just below the lower parking lot at the Lehman Caves Visitor Center. The orchard, begun by Absalom Lehman, early developer of Lehman Caves, has been on the National Register of Historic Places since 1975.
The historic Lehman Orchard, which covered more than seven acres, included apricot, pear, peach, and apple trees. As part of a recent orchard restoration project, a water-wise irrigation system was installed and new apricot, apple, and peach trees were planted to help preserve the orchard for years to come.
Fruit from the trees in Lehman Orchard may be picked for personal, non-commercial consumption.
Last updated: December 9, 2022